Peer Perspectives: Treatment Collaborations for Patients with T2D and Established CVD
Prior to 2017, treatment guidelines for diabetes standards of care did not provide recommendations or management algorithms that could impact cardiovascular (CV) risk in addition to glycemic control. However, 2018 guidelines from the American Diabetes Association and American Association of Clinical Endocrinologists recommend that CV risk should be considered when treating patients with type 2 diabetes.
For this reason, this series, sponsored by Novo Nordisk, focuses on how to identify, communicate, and ultimately reduce CV risk in patients with type 2 diabetes. Hear from clinical experts in the fields of endocrinology, cardiology, and primary care as they cover a wide array of topics including: an overview of a GLP-1 receptor agonist recommended by the ADA to lower CV risk, the importance of collaboration between healthcare teams, improved patient communication, and more.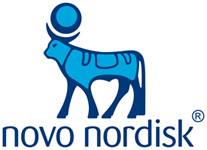 US18VZ00187