Why COVID-19 Vaccination Is Crucial for People with Schizophrenia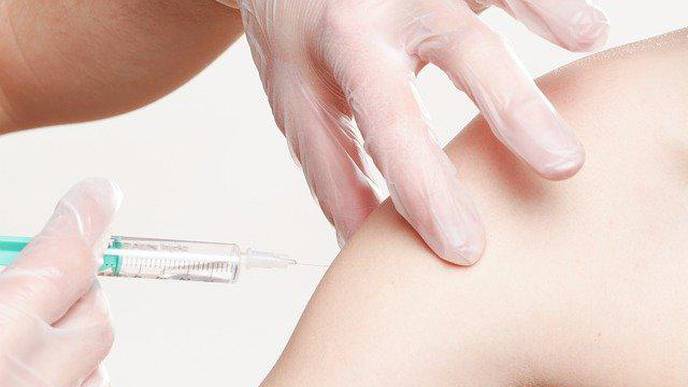 03/12/2021
Photo: Andriy Onufriyenko / Getty Images
In late January, schizophrenia was found to be a leading risk factor for COVID-19—not only for catching it but for dying from it too.1 It was second only to old age, surpassing other known risk factors such as lung disease.
In light of this, health professionals, patients, and activists have been calling to prioritize people with schizophrenia for COVID-19 vaccination.
"People with schizophrenia are two to three times more likely to die from COVID than the general population," Bethany Yeiser, BS, president of the CureSZ Foundation, an organization providing education about treatment for schizophrenia founded by Yeiser after being diagnosed with the condition herself, tells Verywell. "So I definitely think that it should be a priority right up there with diabetes. I haven't seen it as a priority yet."
However, it may be difficult to comprehend why exactly schizophrenia is a risk factor. One key element to understand, Frank Chen, MD, a psychiatrist based in Houston, Texas, tells Verywell, is that people with schizophrenia often have trouble taking care of themselves. "These individuals don't take health care concerns into their hands, so a lot of times these individuals will die, not because of schizophrenia or suicide, but because of medical complications," Chen says.
Challenging stigma is essential to removing barriers and saving lives, Yeiser says. "In general, for mental health, stigma is lessening. People understand depression and anxiety and they often associate bipolar disorder with creativity and artistry," she says. "But I think that stigma of schizophrenia is as strong or stronger than it's ever been."
Factors That Increase Risk
Besides trouble managing their own health, Chen says, many people with schizophrenia may live in cramped quarters or homeless shelters, as the condition can make it difficult to maintain jobs and a home, especially without effective treatment. This all increases the risk for catching COVID-19 and dying.
It's also difficult for people with schizophrenia to comprehend risk. "They're not really good at following directions," Chen adds. "So telling them to put a mask on is not going to be helpful."
Chen, as inpatient psychiatrist and chief medical director at Houston Adult Psychiatry, is around people with schizophrenia often and constantly reminds patients to practice COVID-19 safety precautions. "Despite the best precautions that we can have with telling patients, 'Hey, listen, put your mask on,' invariably, they're not going to be able to," Chen says. "And it's not because they're QAnon supporters—they just have this lack of awareness about the right thing to do."
Adapting Treatment Virtually
To help patients with schizophrenia stay safe from exposure to the virus, Chen has embraced reaching his patients virtually, which offers him a unique look into their lives and removes barriers for seeking treatment.
Although the "training wheels for telepsychiatry were yanked off overnight," Chen says, it ultimately helped remove various logistical problems. "Some of our more fragile patients with diagnoses like schizophrenia or bipolar disorder sometimes lack transportation," he says. "Or they have difficulty waking up in the morning to come to see you, or they may live in a group home where they can't come in and see you because the group homeowners don't want to make the extra effort." Regardless of the reasons, weekly appointments with some patients could become challenging pre-pandemic.
"With telepsychiatry, we have been able to follow some of our patients once a week," Chen says. "We can get a slice of what their living environment is like, and we get to see what kinds of things that they get excited about."
A call with a patient might involve seeing their friends, checking that they have food in the refrigerator, or just chatting. "And sometimes they just enjoy talking to someone," Chen says.
Of course, not everyone with schizophrenia is homeless or living in a group home, and many are in remission and not experiencing symptoms with treatment. Yeiser is one of them and says it's important to recognize that this pandemic has affected people with schizophrenia just like it has everyone else. "We're seeing a lot of really tragic stories of severe symptoms because of isolation, loss of friends, and that the ability to give someone a hug," Yeiser says.
Stigma Is Still a Barrier
Even though mental health stigma is slowly decreasing in the U.S., Yeiser doesn't see the same trend for schizophrenia.
"It's associated with violence or being erratic or dangerous," she says. "I published my memoir in 2014 and at that time I came out with my whole story that anybody could read, and that was very freeing and encouraging for me. But prior to that time, I realized I couldn't really tell many people I had schizophrenia without getting a very bad reaction, and I started to feel like I was living under the shadow and nobody really knew who I was or what I had gone through."
Yeiser stresses the importance of understanding the biology behind schizophrenia. "It is a brain disorder," she says. "It is as much a physical illness like heart problems, diabetes, cancer, Alzheimer's disease—you name it—and medicine is available now."
Considering that many people with schizophrenia have yet to receive treatment, and are at a greater risk for severe COVID-19, Yeiser says that people with schizophrenia should be prioritized for the COVID-19 vaccine.
And she isn't the only one. In a February paper published in The Lancet, experts called for people with severe mental illness to be included in COVID-19 vaccination priority groups.2 "There is a concern about this group because they are often neglected in policymaking," the authors wrote.
In sharing her personal story, Yeiser hopes to advocate for people with the illness and represent what it's like to benefit from treatment. "The stigma is unbelievably strong," she says. "There is hope on medication. I take clozapine, and newer medications have fewer side effects than ever. It really offers people back their lives."