Warning Over Surge in Tuberculosis as Progress in Eliminating Disease 'Stalls'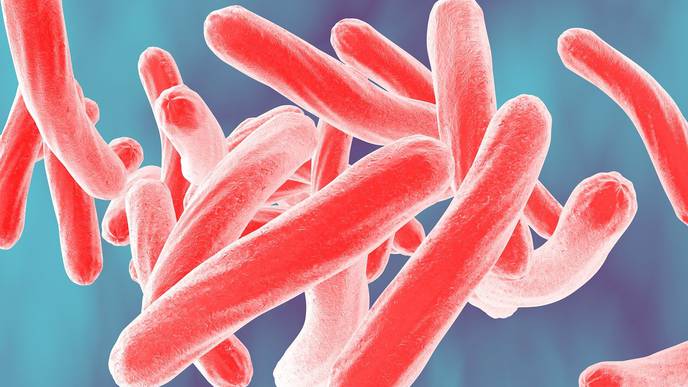 09/24/2023
Sign up for our free Health Check email to receive exclusive analysis on the week in health
Get our free Health Check email
Health chiefs have warned of a surge in Tuberculosis cases as progress on battling the disease stalls.
Cases of TB increased by seven per cent in the first half of 2023, with 2,408 alerts recorded compared to 2,251 during the same period in 2022, according to the UK Health Security Agency.
The cases are most prevalent in people living in large cities in England and poorer areas, the agency said.
England remains a low-incidence country for TB. However, the public health body has said progress towards eliminating the disease has "stalled."
Head of the TB unit at UKHSA, Dr Esther Robinson, said: "As we head into winter, it is important to remember that not every persistent cough, along with a fever, is caused by flu or Covid. A cough that usually has mucus and lasts longer than 3 weeks can be caused by a range of other issues, including TB."
She said TB develops slowly and may take several weeks, months or even years before an infected person becomes unwell.
"Contact your GP if you think you could be at risk so you can get tested and treated", Dr Robinson said.
Commenting on the UKHSA warning, David Fothergill, chairman of the Local Government Association's Community Wellbeing Board, said: "TB is a preventable and treatable disease that disproportionately affects vulnerable and disadvantaged populations. Certain groups, such as migrants and those with social risk factors such as homelessness or a history of imprisonment are more affected.
"Council staff have essential frontline roles to play in controlling TB. This includes identifying symptoms, advising health and social care professionals on appropriate infection control as well as responding to TB incidents and outbreaks in settings such as schools."
The public health authority said in an alert on Thursday: "TB is not just a problem for other countries – it is impacting increasing numbers of people at home.
"TB notification rates in England remain highest in people who are originally from parts of the world where TB is more common and those in large urban areas in England which are associated with higher levels of deprivation."