UTHealth Houston Researcher Receives NIH Subcontract to Study Effects of Integrated Palliative Care on Parkinson's, Related Dementia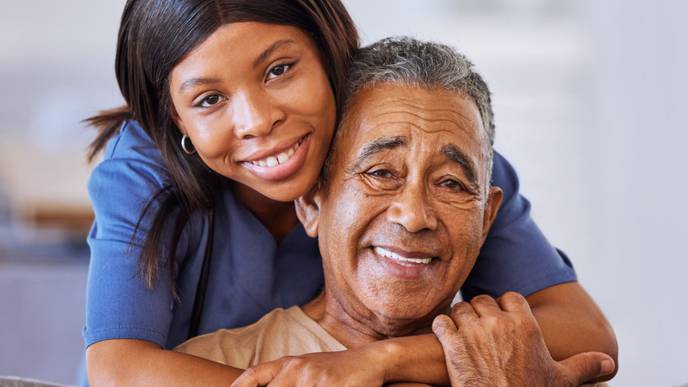 11/16/2023
A five-year, $3.9 million grant to study the effects of integrated palliative care on health service outcomes and disparities in Parkinson's disease and Parkinson's disease dementia has been awarded to UTHealth Houston and other institutions by the National Institute of Neurological Disorders and Stroke, part of the National Institutes of Health.
As part of the grant, Adriana Pérez, PhD, professor in the Department of Biostatistics and Data Science with UTHealth Houston School of Public Health in Austin, received a $1.9 million subcontract to determine the scope and drivers of low-value and unequal care for patients with Parkinson's disease and Parkinson's disease dementia.
"End-of-life care in this population is often substandard and fraught with disparities," said Pérez, who is a co-investigator and biostatistician for the grant. "The strength of our proposed research is the focus on health equity with the use of Medicare claims which would provide new knowledge that could be used to reduce disparities and improve end-of-life care for vulnerable sub-groups of people. Findings will have policy and practice implications to change the current treatment paradigm in caring for Parkinson's and Parkinson's disease dementia."
The grant's principal investigator is Allison Wills, MD, associate professor in the Department of Neurology with the Perelman School of Medicine at the University of Pennsylvania.
Parkinson's disease is a brain disorder that causes unintended or uncontrollable movements, such as shaking, stiffness, and difficulty with balance and coordination. About a third of people with Parkinson's disease develop dementia, according to the Alzheimer's Society. The related dementia is a Lewy body dementia associated with abnormal deposits of a protein called alpha-synuclein in the brain; these deposits, called Lewy bodies, affect chemicals in the brain that can lead to problems with thinking, memory, and movement. Symptoms of Parkinson's disease dementia begin with Parkinson's disease and progress into dementia.
Under current care models, many people living with Parkinson's disease or with its related dementia receive excessive, low-value, and unequal care across palliative care domains, Pérez said. The non-motor symptoms in Parkinson's disease dementia are underrecognized and undertreated; however, they are the leading causes of hospitalization and institutionalization among patients with these diseases in the U.S.
Past research indicates that individual factors – such as female sex, Hispanic ethnicity, and Asian or Black race – as well as operating factors at the provider, health system, and policy levels, are associated with a lower likelihood of receiving the right information and resources for Parkinson's disease and its related dementia.
To address disparities, the researchers are conducting a large-scale, cluster-randomized, controlled implementation trial designed to make team-based, neurology-led palliative care a new standard of care in 33 out of the 65 academic Movement Disorders Centers in the U.S. They will compare Medicare data between the 33 centers where the implementation trial is underway and the 32 centers in the U.S. that are not part of the trial.
"Previously, the team-based palliative care intervention was effective at a few centers, and we hypothesized that this implementation would also be effective at the health care organizational structure by increasing advance care planning, and decreasing acute care for non-motor symptoms, low-value end-of-life care, prescribing of potentially inappropriate medications, and sociodemographic disparities," Pérez said.
Other co-investigators include Benzi Kluger, MD, professor of neurology at the University of Rochester Medical Center; and Jean Kutner, MD, MPH/MSPH, professor of internal medicine at the University of Colorado Anschutz Medical Campus.
The grant is funded by Award No. 1RF1NS132673-01.
---
---
Disclaimer: AAAS and EurekAlert! are not responsible for the accuracy of news releases posted to EurekAlert! by contributing institutions or for the use of any information through the EurekAlert system.