UofL Receives $16M to Train More Primary Care Physicians for Underserved Communities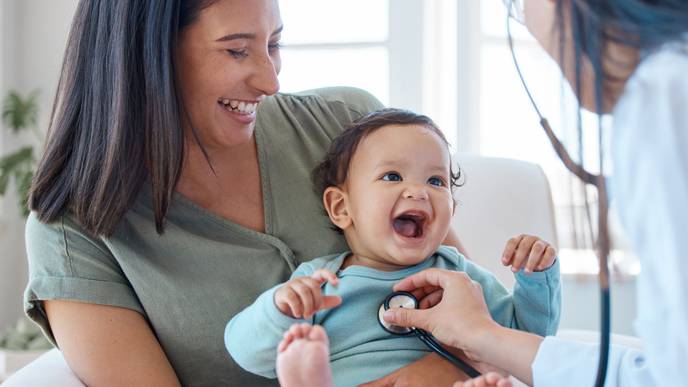 10/12/2023
The University of Louisville has received $16 million to help increase Kentuckians' access to health care, particularly in underserved rural and urban areas. The UofL School of Medicine will use the funds from a four-year grant from the Health Resources and Services Administration (HRSA) to train more primary care physicians and encourage them to practice in underserved communities where they are needed.
Kentucky has a severe shortage of health care providers, with at least some portion of 113 of the state's 120 counties designated as Health Professional Shortage Areas, including parts of Jefferson County. Recent projections rank Kentucky lowest among the states in meeting the need for primary care physicians by 2025.
To attract and train medical students with an interest in practicing primary care in medically underserved communities, the School of Medicine will enhance existing programs that train students in the underserved rural environments, assist individuals from other careers who want to prepare for medical school, create a new program to train medical students in an urban environment and provide scholarships to support students financially in all of these programs.
The UofL School of Medicine is honored to have been selected as a recipient of the HRSA grant and is committed to creating pathways that support workforce development for primary care careers in medically underserved regions. University leaders recognize the projects and programs supported by this funding are critical to the institutional mission of both the university and the School of Medicine and aim to sustain the efforts beyond the four-year term."

Jeffrey Bumpous, interim dean for the UofL School of Medicine and vice president of medical affairs
UofL has a long history of preparing physicians for practice in rural and smaller communities through the UofL School of Medicine Trover Campus, started in 1998 with the goal of increasing the number of physicians practicing in rural areas, and in existing UofL family medicine residencies in Glasgow and Owensboro.
"Students tend to practice what they are taught and where they learn it. Our idea is to enhance our training programs with a focus on improving their educational experience in primary care, particularly in underserved communities," said Kelli Bullard Dunn, vice dean of community engagement and diversity for the UofL School of Medicine, who leads the project. "At the UofL School of Medicine, we are in a unique position in that not only do we serve rural parts of the state, but we have an urban, underserved core right in our backyard. We would like to take what we have learned from the Trover Campus and replicate part or all of that in the urban environment here in West Louisville and other underserved areas."
Medical students in the UofL Trover Rural Track complete their final two years of medical school at Trover Campus, located in Madisonville, Kentucky, hosted by Baptist Health Deaconess Madisonville. Of the 170 physicians who have graduated from the Trover Rural Track so far, 75% practice primary care and 43% practice in rural communities.
"The Trover Campus has been successful because we are able to get more rural students into medical school and then into rural practice by supporting them all the way through the process, starting with high school," said William J. Crump, associate dean of the UofL School of Medicine Trover Campus. "This grant holds the promise of enlarging our campus, but most importantly building an urban underserved counterpart."
Three programs to achieve the grant goals
The grant project focuses on three programs aimed at increasing the number of physicians who choose primary care specialties of family medicine, general internal medicine, pediatrics and internal medicine-pediatrics and encouraging them to practice in underserved communities.
First, UofL will increase participation opportunities for students in the Trover Rural Track and expand primary care clinical training for students in conjunction with the UofL family medicine residency programs at Glasgow and Owensboro.
Second, a new urban training program will be created, modeled on the Trover program, that provides medical students opportunities to train in medical facilities in West Louisville and other communities that provide care for underserved populations. This project will involve partnerships with community health systems such as UofL Health, Family Health Centers and others.
In addition, the project calls for enhancement of the UofL Postbaccalaureate Premedical Program, which prepares individuals who have a bachelor's degree in another field to enter medical school. Of the 114 students who have completed the Postbaccalaureate Premedical Program since it began in 2009, 98% have been accepted into a medical school and 36% of those who have completed residency programs now practice in primary care fields.
The new funding will allow this program to recruit more students from medically underserved communities who are interested in practicing in those areas after completing residency training and to improve access to medical school for them with scholarships and additional academic support.
"This new grant allows us to help even more people fulfill their dream of becoming a physician. A lot of the postbaccalaureate premedical students have come from underserved populations or underserved areas, including rural areas. Having more folks from rural areas and underserved communities going into medicine is a great thing for Kentucky," said V. Faye Jones, UofL Health Sciences Center associate vice president for health affairs and diversity initiatives and co-lead for the grant project.
Students in each of the three programs will receive academic and financial support with coaching and scholarships to help ensure their success in applying to and completing medical school.
"Everyone deserves the best quality health care we can provide, and that means having the best quality of talent in the medical school pipeline," said Rep. Morgan McGarvey, who supported the grant proposal. "I'm excited for UofL and for the future of Kentucky health care with this HRSA Medical Student Education Program grant to address the primary care provider shortage. We need to be doing everything we can to ensure we are supporting the primary care providers of tomorrow, and I'm proud UofL is leading the way."