UCSF's New Pain Clinic in Walnut Creek Offers Hope for Children with Chronic Pain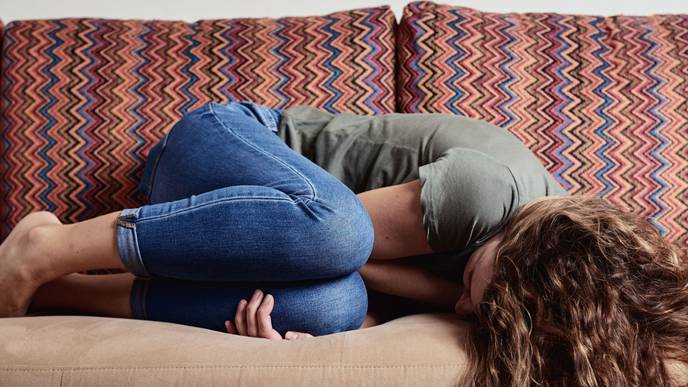 07/13/2023
Each year, too many kids in the East Bay suffer needlessly from pain related to long-term serious illness, including migraines, joint and abdominal pain, sickle cell anemia and more. A new UCSF Health pain clinic in Walnut Creek is opening to provide relief.
The new clinic extends the reach of the Stad Center for Pediatric Pain, Palliative & Integrative Medicine beyond UCSF Benioff Children's Hospitals in San Francisco and Oakland. The Center is one of the nation's most innovative and comprehensive integrative medicine programs for children. The intensive, interdisciplinary and rehabilitative inpatient and outpatient pain clinic treats children affected by both acute and chronic pain.
Children with unrelieved pain turn into adults with much higher rates of chronic pain, anxiety and depression. For kids with chronic pain, complex pain medications can cause more harm than benefit. Our goal is to combine exercise and physical therapy with integrative medicine and skills-based psychotherapy to help them become pain free in their everyday life."

Stefan Friedrichsdorf, MD, Chief, UCSF Division of Pediatric Pain, Palliative & Integrative Medicine
The Stad Center treats children from birth to adulthood with the latest technologies in pain management, such as advanced and safe pain medications, nerve blocks and implantable medication pumps. Integrative therapies include acupuncture, acupressure, massage, meditation and clinical hypnosis. The center also specializes in pediatric palliative care, providing medical, emotional and spiritual support for acute and end-of-life care.
For Sean Kelley, a patient who was treated for body pain, insomnia and immune system support, integrative medicine was surprisingly effective.
"Acutherapy made me feel relieved from my legs to my whole entire body," the 14-year-old said. "The first time I did it, I was anxious because of the needles. I don't like needles. But when I got through it, I felt relieved. It didn't hurt at all, and my pain was lower than usual."
Clinicians that are trained to sooth children
At the Walnut Creek outpatient center, clinical acupuncturists and massage therapists provide the integrative medicine services, adhering to the principles of the pediatric hospital's "Comfort Promise," specific protocols used by trained clinicians for soothing children with aversions to needles during lab tests, infusions and vaccinations. The Stad Center's Walnut Creek clinic is open Tuesdays with plans to expand hours and services once fully staffed.
Parents attest to immediate changes in their child's pain following therapy.
"I noticed instantly that she's not as anxious as she's been and I haven't had to give as much pain medication," said Tamisha McNeally, mother of Brooklynn Evans, 13, a former patient who was able to wean off anxiety medication following massage and acutherapy.
For Friedrichsdorf, eliminating, or at least reducing, pain for children is his life's work.
"While UCSF has thousands of clinicians and researchers who get up every morning to eradicate disease, our team wakes up every morning to eradicate pain and suffering for children," he said.