The Role of Radiologists in the Diagnosis & Management of HHT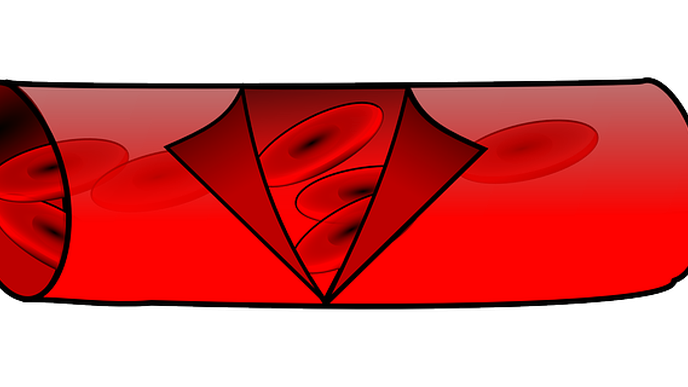 06/10/2021
Photo: Pixabay
June is HHT Awareness Month, a time to raise awareness of hereditary hemorrhagic telangiectasia (HHT), a genetic disorder affecting the blood vessels. Because HHT is a complex genetic disease that affects multiple organ systems, it needs to be understood by radiologists who play a key role in diagnosis and therapy. In May, a team of experts from the UC San Francisco Departments of Radiology and Biomedical Imaging and Pediatrics wrote a review published in Radiology.
"International clinical guidelines were recently published in the Annals of Internal Medicine prompting a detailed discussion of the role of imaging and image-guided therapy in HHT," says Steven Hetts, MD, corresponding author of this review and co-director of the UCSF HHT Center of Excellence with Miles Conrad, MD, MPH. Michael Ohliger, MD, Ph.D., associate professor in the Abdominal Imaging section at UCSF Radiology and Joseph Shieh, MD, Ph.D., associate professor at UCSF Pediatrics and certified Medical Genetics and Genomics physician were also authors.
HHT is an autosomal dominant disease meaning that if you get the abnormal gene from only one parent, you can get the disease. HHT manifests as vascular malformations in the brain, lung, liver, gastrointestinal tract, nasal mucosa, and skin. The new guidelines were developed by an international panel of HHT experts and patients - including Drs. Hetts and Conrad - in six priority topic areas: epistaxis, gastrointestinal bleeding, anemia & iron deficiency, liver vascular malformations (VMs), pediatric care, and pregnancy & delivery.
"Diagnosis and management of HHT is guided in large part by imaging studies, making it a condition with which the radiology community needs familiarity," say the experts. "Proper screening and care lead to improved morbidity and mortality in patients with HHT."
HHT affects multiple parts of the body, meaning that it takes an interdisciplinary approach to diagnose, care for and treat patients with HHT. At UCSF, the HHT Center of Excellence brings together a team of experts in interventional and neurointerventional radiology, pediatrics, medical genetics, hematology, otolaryngology, cardiology, dermatology, gastroenterology, neurology, neurological surgery, and pulmonology. The Center was established in 2014, with the support of Mark W. Wilson, MD, vice chair, Zuckerberg San Francisco General Hospital and Trauma Center.
Two of the newest members of the HHT Center are Mark Sugi, MD, an assistant professor in the UCSF Abdominal Imaging section, who is designing new MRI strategies for monitoring liver VMs, and Peter Lokken, MD. Another active team member is Christine Glastonbury, MBBS who was instrumental in the initial design of a new HHT brain MRI screening study. David Saloner, Ph.D., is leading promising research into 7-T high-field MRI for HHT. In addition, Danny Langston, NP plays an important role as the Center's HHT nurse practitioner and Torianna Lomax is the HHT Center's scheduler. The HHT Center was named a Center of Excellence by the HHT Foundation International, Inc.