The Role of Pollution in Allergic Sensitivity & Pollination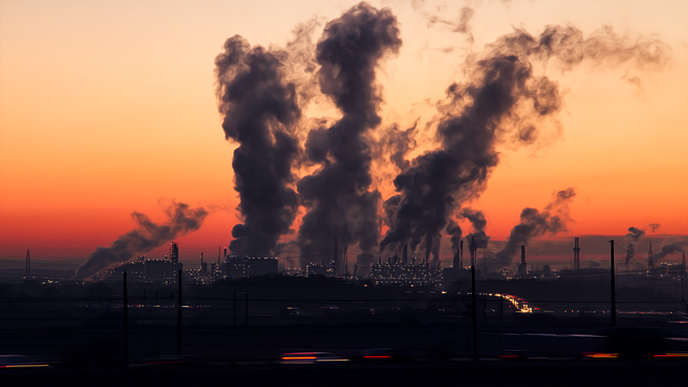 12/02/2022
Photo: Pixabay
The American Thoracic Society Workshop recently shared a report demonstrating an association between air pollution and the onset of both asthma and an increased risk for allergic sensitization. Some pollutants, such as ozone and particulate matter (PM10 and P2.5), increase pollen counts, creating a higher concentration of allergic proteins in the air. Furthermore, PM2.5 can increase the fragility of the outer coating of a pollen grain that causes a collapse of the pollen membrane, thereby releasing epitopes, provoking allergic symptoms.
Luis M. Teran, MD, and colleagues investigated the association of the allergic sensitivity of patients with allergic respiratory disease (ARD) exposed to the presence of both outdoor aeroallergens and pollution in Mexico City. Dr. Teran discussed the findings of the study, which was published in the Journal of Asthma and Allergy, with Physician's Weekly.
PW: Why is the location of this study significant?
Dr. Teran: Mexico City is one of the most populated and polluted cities in the world. It is contained within the Valley of Mexico basin and is surrounded by mountains and forests where air quality can be compromised. Thus, we felt it was important to investigate the synergy of high pollen concentrations and the polluted environment and their impact on the health of patients with allergies living in Mexico City.
PW: What significant findings were uncovered from your work?
Dr. Teran: Our study showed that high concentrations of tree pollens, mainly ash and cypress pollens, correlated with pollutants and allergic sensitization in patients living in Mexico City. Interestingly, we found that pollen concentrations doubled from 2015 to 2016, and the higher pollen counts were associated with increased pollen sensitization in the population. This suggests that co-exposure to pollens and pollutants may contribute to the increase in pollen allergies in highly polluted cities (Table). Thus, environmental strategies should be undertaken to prevent the development of respiratory allergies in areas with similar conditions to those seen in Mexico City. Physicians should be aware of it to treat patients accordingly.
PW: Although much is known about allergens, there is still a great deal left to uncover. What should be the focus of future research?
Dr. Teran: Despite the increased understanding of the structure and function of many allergens, such as the dust mites, cat dander, and peanut, among others, less is known about pollen allergens. Currently, diagnostic tests based on natural allergen extracts are the most common methods for pollen allergy diagnosis. However, they are composed of mixtures of allergic and non-allergic material, making it difficult to identify the disease-eliciting allergen. Over the past few years, we have used proteomics technology to identify novel pollen allergens, which has potential applications in diagnosis and therapeutics. This is one of the areas that future research will focus on, as the identification of individual allergens may allow for the development of personalized novel immunotherapy. In the meantime, it is advisable for patients to stay indoors during high pollen seasons and to reduce their exposure to air pollution.
PW: Is there anything else that you feel our readers would benefit from knowing about your research and the topic of asthma control in general?
Dr. Teran: We have been investigating the mechanisms of allergic disease since the 1990s. During my PhD studies, I undertook bronchoscopy research in patients with asthma that allowed me to uncover the role of inflammatory mediators in this disease, including interleukin-5 (IL-5) and chemokine C-C motif ligand 5 (CCL5), among others. Interestingly, novel treatments have recently been developed, such as mepolizumab, benralizumab, and reslizumab, that neutralize IL-5. These drugs are effective in treating severe eosinophilic asthma.
In my home country of Mexico, my colleagues and I have expanded our studies to investigate the impact of pollens and pollutants on patients with asthma, given the adverse environmental conditions in Mexico City, with the goal of developing novel immunotherapeutic interventions. Regarding asthma control, inhaled corticosteroids are the cornerstone treatment to keep asthma under control. These medications reduce the airway inflammatory process that characterizes this disease and prevents asthma symptoms.