The Golden Hour: Role of Multispeciality Hospitals in Managing Polytrauma Patients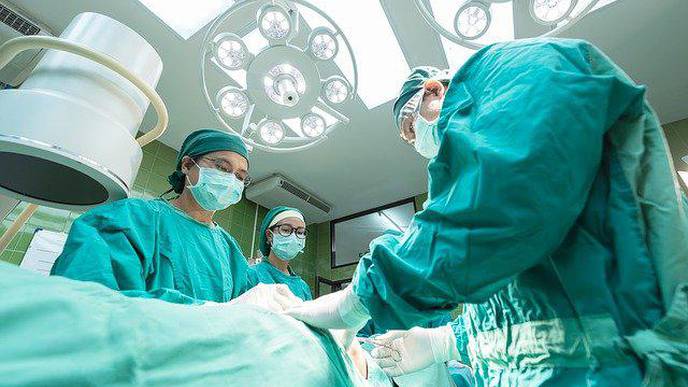 09/06/2021
Photo: Pixabay
bwhealthcareworld.businessworld.in
An accident victim who has suffered multiple injuries has a better chance of surviving if taken to a multispecialty hospital, having critical care, neurosurgery, and cardiothoracic surgery, within the 'golden hour', i.e. 60 minutes from the time of the accident. Polytrauma or multiple injuries is a serious clinical condition and is one of the most common features of an accident victim – the injury to one or more parts of the body may also lead to physio-metabolic changes. Such people have a better chance of survival if taken to a multispecialty hospital where all the required treatments are available under one roof, saving precious time.
Trauma Mortality & the Golden Hour
Golden hour is a term which is coined after R Adams Cowley, founder of Baltimore's renowned Shock Trauma Institute. In an article, written in 1975, he had said, "the first hour after injury will largely determine a critically injured person's chances for survival." During that particular time, there was a lack of an organized trauma system and inadequate prehospital care. However, the validity of the concept has been questioned many times. An analogous concept states that the 'platinum 10 minutes' places a time constraint on the pre-hospital care of seriously injured patients: no patient should have more than 10 min of scene-time stabilization by the prehospital team prior to transport to definitive care at a trauma center.
Polytrauma & Its Management in a Multispeciality Hospital
Neurological injury, major injury to the skull, thorax, or abdomen, sepsis, or multiple organ failure is some of the common causes of deaths after polytrauma. The three peaks of death after polytrauma happen within minutes due to any of these injuries. Hence, the treatment provided should be specific and on time.
A multispecialty hospital is better-equipped to attend to such cases due its multi-disciplinary approach. The critical care emergency team offers specialized care of patients breathing in life-threatening conditions – they require comprehensive care and constant monitoring, usually in intensive care units. A critical care unit is equipped with ventilator and assisted respiratory devices, dialysis unit for renal support. Such hospitals also have USG-guided central orarterial line insertion, hemodynamic monitoring as well as fluid and patient warming systems to optimize and closely monitor the temperature management of all their ICU patients.
However, people should be careful while driving on roads and should follow traffic rules to remain safe and avoid any accident or injury. Neurovascular, delirium and spinal or neuromuscular problems are common in a polytrauma patient. The sedation, analgesia/pain, medications, sleep deprivation, postoperative state, toxic ingestions, withdrawal syndromes, organ system dysfunction, electrolyte/metabolic abnormalities, and infections often also cause delirium and brain disease, damage, or malfunction in 67 percent to 92 percent mechanically-ventilated polytrauma patients. As a result, a neurological specialist is necessary in treating polytrauma patient.
Even a cardiologist plays an equally important roles in the team of doctors treating a polytrauma patient. Thoracic injuries are the third most common injuries in polytrauma patients. Both the mechanism of injury and the clinical presentation are equally important for right and adequate treatment of the patient. A blunt chest trauma, often caused by inflated airbags in the cars that open during a high-velocity accident, can be particularly tricky – ECG changes after blunt chest trauma can be misleading while performing a thrombolysis can further complicate the condition as a blunt chest trauma can mimic a myocardial infarction (MI) or heart attack.