Tevogen Bio Announces FDA Clearance of Investigational New Drug (IND) Application For its Cytotoxic T Cell Therapy for COVID-19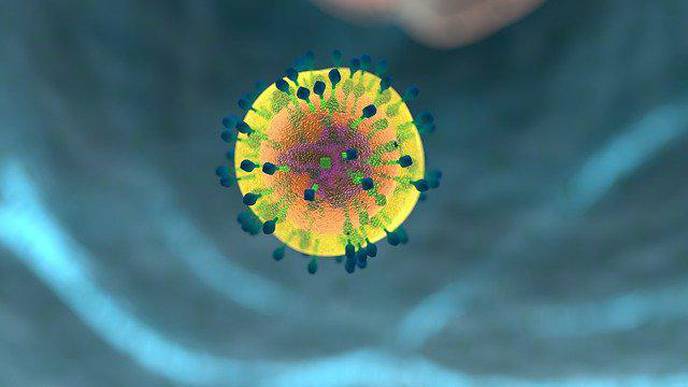 07/16/2021
Photo: Pixabay
Tevogen Bio, a clinical stage biotechnology company, announced that the U.S. Food and Drug Administration (FDA) has cleared its Investigational New Drug (IND) application for TVGN-489, Allogeneic COVID-19 Specific Cytotoxic T Lymphocytes (CTLs), allowing Tevogen Bio to initiate clinical trial of its investigational COVID-19 treatment.
The trial's primary endpoint will evaluate the safety of TVGN-489 in high-risk COVID-19 patients. Additionally, this study will measure viral load, and long-term immune response as secondary endpoints. The outcome of the patients receiving TVGN-489 will be compared to matched patients treated with the current standard of care.
"We are pleased with the rapid clearance of TVGN-489's IND and the milestone it represents towards exploring the potential of our unmodified SARS-CoV-2 specific infection fighting immune cells," said Tevogen Bio CEO Ryan Saadi, MD, MPH, a Yale-trained infectious disease epidemiologist. "Our novel platform allows the possibility of bringing personalized cell therapies to large patient populations, addressing one of the major limitations in these types of therapies. Our team is devoting all necessary resources to ensure manufacturing readiness."
About TVGN-489
TVGN-489 is highly purified SARS-CoV-2 specific cytotoxic CD8+ T lymphocytes programmed to detect targets from the entire viral genome. These targeted CTLs are expected to recognize and kill off virus infected cells, allowing the body to replace them with healthy uninfected cells. TVGN-489 has demonstrated strong antiviral activity against SARS-CoV-2 in preclinical study.
Neal Flomenberg, Professor and Chair of the Department of Medical Oncology at Thomas Jefferson University has spearheaded the research efforts behind the development of TVGN-489 and said, "Though our primary endpoint is safety, we are hopeful that the secondary endpoints will suggest that these cells are effective against the virus regardless of variant. Because our CTLs are engineered to attack a variety of targets across the SARS-CoV-2 genome, we remain optimistic that TVGN-489 can successfully address the challenge of viral mutations and the variants these mutations produce, such as the rapidly spreading Delta variant."
Tevogen Bio's research pipeline includes targeted CTL therapeutics for serious viral infections and several hematologic malignancies and solid tumors for which there is a high unmet need.
About the Clinical Trial
The Phase I trial will study the safety of TVGN-489 in high-risk adult patients (age ≥ 18 years) with a SARS-CoV-2 infection. This immunologic treatment is aimed at patients who are at high risk of progression due to their advanced age or other underlying health conditions. The outcomes of patients receiving TVGN-489 (Arm A) will be compared to matched patients treated with standard of care (Arm B).
About Tevogen Bio
Tevogen Bio brings together a highly skilled team of preeminent scientists, senior biopharmaceutical leaders, and manufacturing experts with the goal of advancing global health. The company's patient centric mission is to leverage its proprietary cell and gene therapy platforms and novel business model to rapidly innovate breakthrough immunotherapies for cancers and viral infections with high unmet need. Tevogen Bio's foundational vision is a healthier world through equitable access to lifesaving innovations.