Study: Simple Surgical Procedure Reduces Stroke Risk in People with AFib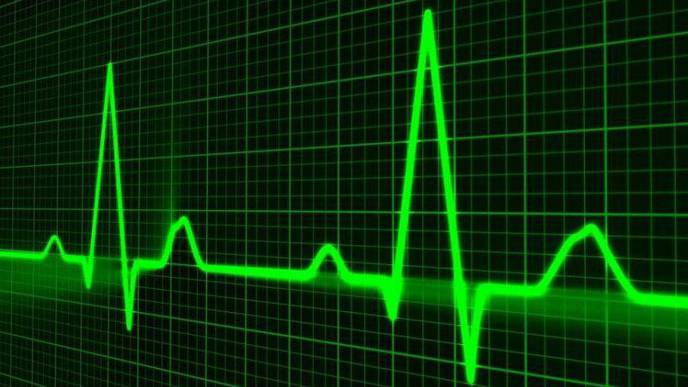 05/17/2021
A simple surgical procedure can spare people with irregular heartbeats from potentially deadly strokes, according to research presented this weekend during the American College of Cardiology international conference.
Removing the left atrial appendage -- an unused, finger-like tissue that can trap blood in the heart chamber and increase the risk for clots -- reduces the risk for strokes among those with atrial fibrillation, or AFib, by more than one-third, according to the data, which was published Saturday.
The reduced clotting risk provided by the procedure augments the benefits offered by blood-thinning medications patients with AFib, or a severe irregular heartbeat, are typically prescribed, the researchers said.
"If you have atrial fibrillation and are undergoing heart surgery, the surgeon should be removing your left atrial appendage, because it is a set-up for forming clots," study co-author Richard Whitlock said in a press release.
"Our trial has shown this to be both safe and effective for stroke prevention [and] this is going to have a positive impact on tens of thousands of patients globally," said Whitlock, a cardiac surgeon at Hamilton Health Sciences in Canada.
AFib is common in elderly adults and it affects more than 6 million people in the United States, according to the American Heart Association.
The condition is responsible for about 25% of ischemic strokes, which are caused by blood clots that block the arteries supplying blood to the brain, the researchers said.
It has long been suspected that blood clots can form in the left atrial appendage in people with AFib and that it made sense to cut this useless structure as part of another heart surgery in these patients, Whitlock said.
The left atrial appendage is a leftover from when the heart develops in the womb and has little function later in life, he said.
For this study, he and his colleagues tracked nearly 5,000 adults -- age 71 on average -- in 27 countries diagnosed with AFib and taking blood thinners.
Those undergoing bypass surgery were randomly selected for the additional left atrial appendage occlusion, or removal, surgery.
The study compared their stroke risk with those who only took blood-thinners.
Just under 5% of patients who had their left atrial appendage removed suffered a stroke within 5 years, compared with 7% of those in the non-surgery group, the data showed.
The study tested inclusion the procedure during other, unrelated heart surgeries, but it can also be done through less invasive methods, according to the researchers.
"Now we can treat atrial fibrillation with both medicines and surgery to ensure a much better outcome," Whitlock said.
"This is an inexpensive procedure that is safe, without any long-term adverse effects, and the impact is long-term," he said.