Study Finds Lean NAFLD Patients Have Higher Risk for CVD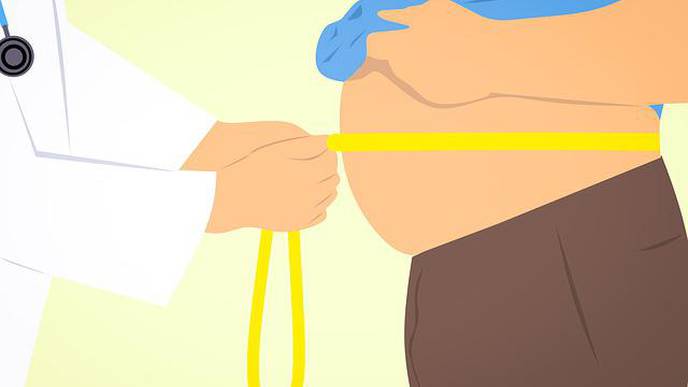 08/26/2022
Photo: Pixabay
Nonalcoholic fatty liver disease patients with a leaner body mass index are more likely to experience cardiovascular disease than those with a higher BMI, according to an analysis from researchers at the University of Michigan, in Ann Arbor.
Although 25% of adults in the United States have NAFLD, only 10% to 20% of these patients have a lean BMI, said investigator Karn Wijarnpreecha, MD, MPH. "NAFLD patients with a normal BMI are often overlooked because we assume their risk for more serious conditions is lower than [it is in] those who are overweight or obese," said Dr. Wijarnpreecha, a transplant hepatology fellow at the University of Michigan.
Presenting the retrospective analysis at the 2022 Digestive Disease Week (abstract 325), Dr. Wijarnpreecha reported that of the 18,594 adults diagnosed with NAFLD at the University of Michigan Hospital from 2012 to 2021, 2,137 had a lean BMI (18.5-24.9 kg/m2), 4,692 were overweight (BMI, 25-29.9 kg/m2), 5,234 had class 1 obesity (BMI, 30-34.90 kg/m2) and 6,531 had class 2 to 3 obesity (BMI, 35-39.9 kg/m2). He and his co-investigators stratified the prevalence of cirrhosis, cardiovascular disease, metabolic disease and chronic kidney disease by BMI levels. These diagnoses could have occurred at any time before and up to 90 days after a NAFLD diagnosis.
Compared with lean patients with NAFLD, patients with NAFLD who were overweight or obese were less likely to have coronary artery disease (odds ratio [OR] for overweight patients, 0.9 [95% CI, 0.7-1.1]; OR for patients with class 1 obesity, 0.8 [95% CI, 0.6-0.9]; OR for patients with class 2 to 3 obesity, 0.7 [95% CI, 0.9-0.9]).
Lean patients also were more likely to have a cerebrovascular accident, especially compared with patients with class 2 to 3 obesity (OR, 0.5; 95% CI, 0.4-0.7).
Although heavier NAFLD patients were more likely to have cirrhosis, diabetes, hypertension, dyslipidemia or chronic kidney disease, the cardiovascular trends in lean patients stood out. "These patients may be facing health consequences similar to those [seen in patients] who are overweight or living with obesity," Dr. Wijarnpreecha said.
NAFLD Diagnosis, Not Weight Should Drive Treatment
Commenting on the study, Ashwani K. Singal, MD, FAASLD, FACG, MS, an associate professor of medicine at the University of South Dakota Sanford School of Medicine and a transplant hepatologist at the Avera Transplant Institute, in Sioux Falls, said, "The presence of fatty liver disease is an independent risk factor" for many conditions, including cardiovascular ailments, regardless of BMI.
In a 2020 meta-analysis, he and his co-investigators compared the prevalence and outcomes for lean versus obese NAFLD, and found a higher prevalence of carotid plaques in obese patients with NAFLD (Hepatol Commun 2020;4[7]:953-972). However, noting that no studies in the literature examined clinical cardiovascular outcomes, Dr. Singal said the current study findings are novel in that respect. If replicated and validated, studies are needed to help clinicians understand the biological mechanisms behind these findings, he added.
"Once you recognize fatty liver disease," Dr. Singal said, "these patients should be treated similar to the obese group, as these patients have metabolic abnormalities, even with normal BMI."