Study: Atezolizumab Extends Disease-Free Survival by More than One-Third in Subset of Patients with Lung Cancer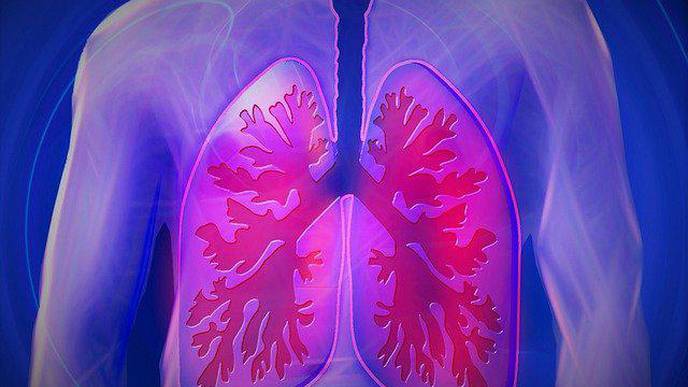 06/01/2021
Image: Pixaby
Pivotal phase 3 data to be presented at the American Society of Clinical Oncology (ASCO) 2021 Annual Meeting found that atezolizumab (Tecentriq) extended disease-free survival (DFS) by more than one-third in patients with programmed death-ligand 1 (PD-L1)-positive, resectable early-stage lung cancer.
Atezolizumab is the first and only oncology immunotherapy to show positive phase 3 results in the adjuvant lung cancer setting, according to a Genentech press release. The lung cancer space is in desperate need of a new adjuvant treatment option for the approximately 50% of patients who currently experience cancer recurrence following surgery.
Atezolizumab has shown clinically meaningful benefit in several types of lung cancer, with 5 FDA-approved indications. It was the first approved cancer immunotherapy for front-line treatment of adults with extensive-stage small-cell lung cancer in combination with carboplatin and etoposide, according to the press release. It also has 4 approved indications in non-small cell lung cancer (NSCLC).
The goal of adjuvant therapy is to reduce the risk of recurrence and provide the best chance for a full cure, the researchers said. Adjuvant platinum-based chemotherapy is the current standard of care for patients with completely resected early-stage NSCLC who have a high risk for disease recurrence or relapse. However, the researchers said this treatment only provides a 4% to 5% improvement in 5-year survival compared with observation.
According to the new trial results, treatment with atezolizumab following surgery and chemotherapy reduced the risk of disease recurrence or death by 34% in patients with stage 2-3A NSCLC whose tumors express PD-L1 ≥1%, compared with best supportive care. In this subset of patients with NSCLC, the median DFS was not yet reached for the atezolizumab arm, compared with a DFS of 35.3 months for the best supportive care arm.
In the broader population of all randomized stage 2-3A study participants with NSCLC, atezolizumab reduced the risk of disease recurrence or death by 21% following a median follow-up of 32.2 months. In this group, atezolizumab increased DFS by a median of 7 months.
"These landmark phase 3 data demonstrate for the first time that cancer immunotherapy can bring a clinically meaningful improvement to certain people with early lung cancer in the adjuvant setting," said Levi Garraway, MD, Ph.D., chief medical officer and head of global product development at Genentech, in the press release. "These results lay the groundwork for a new approach to the treatment of early-stage lung cancer and bring us closer to our goal of providing an effective and tailored treatment option for every person diagnosed with this disease."
Safety data for atezolizumab were consistent with its known safety profile and investigators observed no new safety signals. In the overall randomized study population, adverse events (AEs) occurred in 92.7% of people receiving atezolizumab compared with 70.7% of those receiving the best supportive care. Grade 3 or 4 AEs occurred in 21.8% of atezolizumab patients and 11.5% of the best supportive care patients.
Follow-up will continue with planned analyses of DFS in the overall intent-to-treat population, including stage 1B patients who did not cross the threshold at the time of analysis.
REFERENCE
Pivotal Phase III Data at ASCO Show Genentech's Tecentriq Helps Certain People With Early Lung Cancer Live Significantly Longer Without Their Disease Returning [news release]. Genentech; May 19, 2021. https://www.gene.com/media/press-releases/14910/2021-05-19/pivotal-phase-iii-data-at-asco-show-gene. Accessed May 26, 2021.