Servier Highlights Novel Approaches to Treating Cancer at the ASCO & EHA 2021 Annual Meetings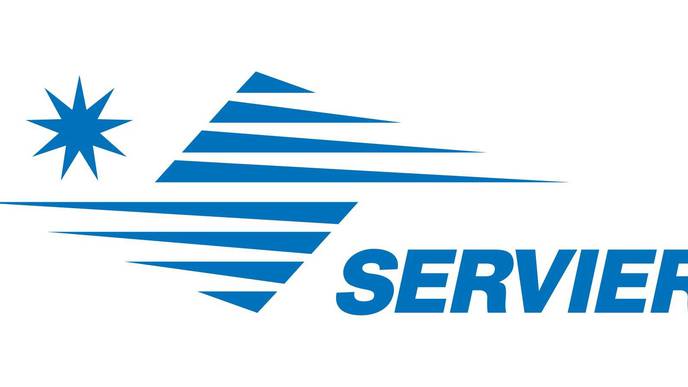 06/04/2021
Photo: PRNewsfoto/Servier Pharmaceuticals
Servier, a growing leader in oncology committed to bringing the promise of tomorrow to the patients we serve, today announced that data will be presented from multiple studies across its oncology portfolio during the 2021 American Society of Clinical Oncology (ASCO) Virtual Annual Meeting, June 4-8 and the European Hematology Association (EHA) 2021 Virtual Congress, June 9-17. Data presented at ASCO and EHA include multiple company-sponsored and investigator-initiated trials, which underscore the depth and breadth of Servier's oncology portfolio that is making strides toward addressing unmet needs of those living with cancer.
Three abstracts have been selected for oral presentation, spanning multiple hard-to-treat solid tumor types, including glioma, biliary tract cancer, and colorectal cancer. These presentations highlight the potential role of IDH inhibition and the company's overall innovative research portfolio in generating superior outcomes over current standards of care based on precision approaches. Research from several investigator-initiated trials will also be shared. These studies investigate evolving the standard of care in advanced cancers through the use of combination approaches in metastatic colorectal cancer, myeloid malignancies, gastric and gastroesophageal adenocarcinoma, and biliary tract cancer.
In addition, there will be an encore poster presentation of the final results from ClarlDHy, the first and only randomized Phase 3 trial for previously treated IDH1-mutated cholangiocarcinoma. Data from this study were included in the company's supplemental New Drug Application for TIBSOVO, which was recently accepted and granted Priority Review by the U.S. Food and Drug Administration. Currently, there are no approved systemic therapies for IDH1-mutated cholangiocarcinoma and limited chemotherapy options are available for patients with advanced disease.
"Our presence at this year's ASCO and EHA showcase the very focused approach we are taking to place an emphasis on difficult-to-treat cancers with significant unmet need," said David K. Lee, CEO, Servier Pharmaceuticals. "We believe that our leadership in hematology and growing position in solid tumors ensures we are well poised to deliver more life-changing medicines to a greater number of individuals impacted by cancer worldwide."
Servier has experienced tremendous growth in the past several years. Much of this expansion is in the oncology space where the company is now allocating 50 percent of its research and development investment. With 19 oncology assets at varying stages of clinical development, and 20 research projects1, Servier is addressing areas of significant unmet need and difficult-to-treat cancers that target different types of lymphoma and leukemia, as well as solid tumors including gastrointestinal and lung cancers.
"Our significant presence at these key congresses is reflective of the successful expansion of our research and development for a variety of tumor types to benefit patients," said Claude Bertrand, Executive Vice President of Research and Development, Servier Group. "We are excited to present data across our hematology and solid tumor portfolio including research on the potential of IDH inhibition in the treatment of cancers with high unmet needs."
Key highlights of data at ASCO, sponsored by Servier, are listed below and are available online on the ASCO website: https://conferences.asco.org/am/abstracts.
Abstract #2008: Impact of mutant IDH (mIDH) inhibition on DNA hydroxymethylation, tumor cell function, and tumor immune microenvironment (TIME) in resected mIDH1 lower-grade glioma (LGG)
Date & Time:

Monday, June 7, 2021

at

8:00 a.m. EDT

Oral Session: Oral Abstract Session, Central Nervous System Tumors
Presenting Author: I. Mellinghoff
Abstract #4069: Final results from ClarIDHy, a global, phase 3, randomized, double-blind study of ivosidenib (IVO) vs placebo (PBO) in patients (pts) with previously treated cholangiocarcinoma (CCA) and an isocitrate dehydrogenase 1 (IDH1) mutation
Date & Time:

Friday, June 4, 2021

at

9:00 a.m. EDT

Poster Session: Gastrointestinal Cancer – Gastroesophageal, Pancreatic, and Hepatobiliary
Presenting Author: G.K. Abou-Alfa
Abstract #3526: Patient-reported quality of life data from patients with pre-treated metastatic colorectal cancer receiving trifluridine/tipiracil: interim results of the TALLISUR study
Date & Time:

Friday, June 4, 2021

at

9:00 a.m. EDT

Poster Session: Gastrointestinal Cancer – Colorectal and Anal
Presenting Author: M. Karthaus
Investigator-initiated trials to be presented at ASCO include:
Abstract #4006: Liposomal irinotecan (nal-IRI) in combination with fluorouracil (5-FU) and leucovorin (LV) for patients with metastatic biliary tract cancer (BTC) after progression on gemcitabine plus cisplatin (GemCis): Multicenter comparative randomized phase 2b study (NIFTY)
Date & Time:

Saturday, June 5, 2021

at

1:45 p.m. EDT

Short Oral Session: Gastrointestinal Cancer – Gastroesophageal, Pancreatic, and Hepatobiliary
Presenting Author: C. Yoo
Abstract #7012: A phase Ib/II study of ivosidenib with venetoclax +/- azacitidine in IDH1-mutated myeloid malignancies
Date & Time:

Friday, June 4, 2021

at

9:00 a.m. EDT

Poster Session: Hematologic Malignancies – Leukemia, Myelodysplastic Syndromes, and Allotransplant
Presenting Author: C.D. DiNardo
Servier will be hosting five continuing medical educational programs at ASCO focusing on hematology and solid tumors including:
Hematology
"The AML 'Hot Seat': Challenging the Experts on How They Treat and Individualize Care with Novel Therapies," sponsored with Physicians' Education Resource

®

,

June 4, 2021

"Clinical Consults on Modern AML Therapy: Where Precision Care Meets Potent Therapeutics," sponsored with PeerView Oncology,

June 4, 2021

"Exploring a Continually Expanding AML Therapeutic Armamentarium: Expert Guidance to Optimize Outcomes," sponsored with National Comprehensive Cancer Network,

June 4, 2021
Solid Tumors
"How Evolving Genomics and Molecular Testing are Moving the Treatment of Cholangiocarcinoma Forward," sponsored with Physicians' Education Resource

®

,

June 6, 2021

"Taking Action in Advanced Biliary Cancers: Expert Insights on Integrating Newly-Available and Innovative Therapeutics to Deliver Precision-Based Care," sponsored with PeerView Oncology,

June 4, 2021
In addition, an encore presentation from ASCO for an investigator-initiated trial will be presented at EHA:
Abstract #S136: A phase Ib/II study of ivosidenib with venetoclax +/- azacitidine in IDH1 mutated myeloid malignancies
Date & Time:

Friday, June 11, 2021

at

9:00 CEST

(

3:00 a.m. EDT

)
Oral Session: Developments in AML therapy
Presenting Author: C. Lachowiez