Roswell Park Team Demonstrates Safe Approach for Dramatically Reducing Use of Opioids Following Surgery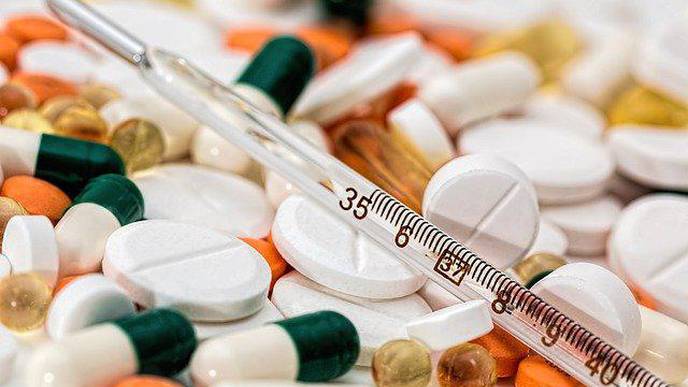 06/11/2021
Photo: Pixabay
Seeing an opportunity to safely reduce the number of opioid doses prescribed to patients undergoing surgery, gynecologic oncologist Emese Zsiros, MD, Ph.D., FACOG, proposed a new pain-management guideline for all patients undergoing surgery at Roswell Park Comprehensive Cancer Center. The results from the first 6 months of that ambitious effort, reported at the American Society of Clinical Oncology (ASCO) 2021 virtual annual meeting today, show that this opioid-restricting protocol resulted in a 45% decrease in the amount of opioids prescribed, without any significant effect on patient recovery or satisfaction.
"The rates of opioid prescription in the United States for routine surgeries are significantly higher than in many European and Asian countries," notes study first author Jason Ricciuti, MD, a Gynecologic Oncology Fellow at Roswell Park, who is sharing the findings (abstract 103) in an invited talk today during the 10:30 a.m. Novel Initiatives to Address Disparities in Cancer session. "This is particularly problematic, because persistent opioid use has been observed in 6% to 8% of people who were not taking opioids until they underwent surgery."
"Our goal," he adds, "was to demonstrate that prescribing 3 or fewer days of opioid supply is feasible in most postsurgical patients without compromising recovery or patient satisfaction, and that this approach will decrease chronic opioid use."
The restrictive opioid prescription protocol was implemented from February 2019 through July 2019 for all Roswell Park patients undergoing surgery for which opioids would be routinely prescribed at discharge — more than 2,000 patients in all. For comparison, the researchers used data from surgeries performed by the same services from August 2018 through January 2019.
Unless patients had a maximally invasive procedure or required multiple doses of opioids during their hospitalization, they did not routinely receive opioids at discharge. Each surgical service across the center developed a particular protocol to tailor the pain-management approach based on their clinical experience.
To facilitate the transition, the researchers implemented several interventions, including identifying surgeons from each surgical service to serve as a champion of the protocol for their department and informational sessions on the initiative with colleagues from nursing, pharmacy, and center administration.
Information Technology team members were enlisted to update the default outpatient prescription for surgical patients in the electronic medical record (EMR) system. Protocol compliance, tracked by pharmacists on a daily basis, was higher than 95 percent.
No difference in postsurgical pain intensity between cohorts was observed. The data showed that patients in the restricted-opioid cohort had fewer refill requests compared to those in the comparison group. Additionally, there was no significant difference in patient-reported satisfaction with postoperative pain control or in the impact of pain on daily activities between the two groups. The use of opioids decreased significantly, and chronic use of opioids also went down dramatically — from 6.5% before the protocol was initiated to less than 3%.
"By putting this evidence-driven approach into effect across our center, we reduced the amount of opioids prescribed to our patients by 45%, without compromising our patients' experience or recovery at all," says study Senior Author Dr. Zsiros, Associate Professor of Oncology in the Department of Gynecologic Oncology at Roswell Park. "Our experience provides clear evidence that reducing the number of opioids routinely prescribed after surgery is safe, feasible, and effective, and can be an important tool in the fight against the ongoing opioid epidemic."