Researchers Identify Amino Acid That May Play a Key Role for Predicting and Treating Long COVID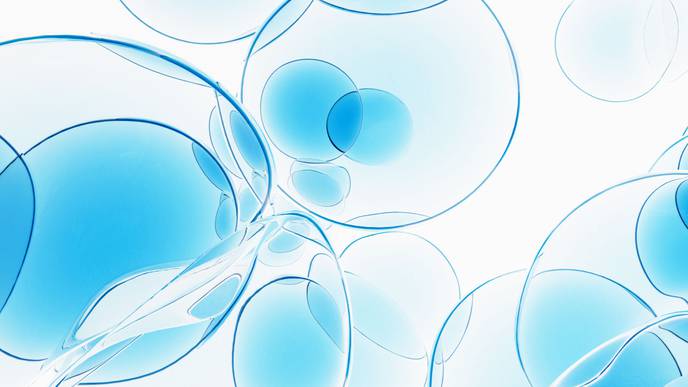 10/27/2023
University of Alberta researchers have identified an amino acid that may play a key role in predicting poor clinical outcomes and the treatment of long COVID.
In research published today in Cell Reports Medicine, the team says it has developed a predictive test to determine which patients with COVID-19 will go on to develop longer-term symptoms and proposes a clinical trial of an already-approved supplement as a potential treatment.
"This research helps us understand what's happening in the bodies of people with long COVID and could lead to better treatments and tests for them in the future," says principal investigator Gaviin Oudit, professor of medicine in the U of A's Faculty of Medicine & Dentistry and director of the Heart Function Clinic at the Mazankowski Alberta Heart Institute.
In the study, the team followed 117 Alberta patients who were admitted to hospital with acute COVID-19, taking blood samples upon admission and at six months, and examining their clinical records for 18 months. Fifty-five of the patients went on to develop severe post-COVID condition, or long COVID, with three or more longer-term symptoms.
Researchers analyzed the patients' blood for changes in proteins and metabolites, as well as signs of inflammation. They then reviewed results using machine learning and developed a predictive model composed of 20 molecules. They found their model predicted adverse clinical outcomes following discharge from acute infection with 83 per cent accuracy.
The most striking difference the researchers found among patients was in their plasma levels of the amino acid taurine.
"Patients with lower levels of taurine had a lot more symptoms, more of them were hospitalized and there was an increased risk for mortality," says Oudit, who is also a member of the Women and Children's Health Research Institute. "Patients that had high levels of taurine and maintained high levels of taurine in their blood had much fewer ongoing symptoms and did better."
Health Canada defines long COVID as ongoing symptoms for more than 12 weeks after the acute infection, ranging from fatigue, shortness of breath and muscle pain to memory loss or depression. There is no proven treatment for long COVID so symptoms are managed individually, such as by prescribing blood pressure medication for hypertension, inhaled steroids for lung problems, and so on.
Taurine is a semi-essential amino acid found in meat and fish and also produced by the human liver. It helps regulate several physiological functions including the immune system. In June, a major paper published in the journal Science linked taurine supplementation with slower aging in mice and primates. Taurine is a required additive in pet food and baby formula; it's used in energy drinks and is also available in capsule form as a supplement.
Further study of the impact of taurine supplementation in humans is needed, says Oudit, but existing small studies show no harmful side-effects and suggest there may be positive effects such as lowered blood pressure, improved cognition and gastrointestinal benefits.
"We are now moving to initiate a Phase 3 clinical trial of taurine supplementation in patients with COVID-19 to test whether we can minimize manifestations of long COVID down the road," says Oudit, noting that Phase 3 trials are designed to determine whether an already-approved product provides benefit to a particular population.
The team is proposing the trial in partnership with the Canadian Long COVID Web, a cross-Canada research network, and is seeking funding from the Canadian Institutes of Health Research and other sources.
They are also collaborating with colleagues from the Long COVID Web to validate the predictive test using blood samples from thousands of people across Canada to ensure it is accurate in a larger, more diverse population.
Oudit is hopeful taurine will prove to have multisystem effects that would be of benefit to people experiencing a range of long COVID symptoms. In the meantime, he advises patience.
"Patients should not go out and start consuming taurine in high levels to help with long COVID," he says. "Taurine supplements are relatively safe, but we need to get that evidence from a clinical trial. 
"I think we need to be balanced. We need to be excited but also be right."
Oudit credits two graduate students, Kaiming Wang and Mobin Khoramjoo, for their work on the study, as well as the staff of the Canadian BioSample Repository and The Metabolomics Innovation Centre at the U of A. Funding was provided by the Canadian Institutes of Health Research and Northern Alberta Clinical Trials and Research Centre.