Report: US Shouldn't Rely on Warm Weather to Stop Contagion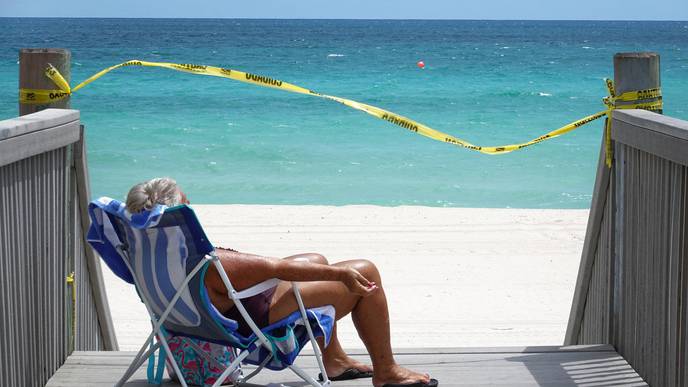 04/09/2020
Photo: Joe Raedle/Getty Images
A new report, sent to the White House science adviser, says the country should not rely on warm weather to stop contagion.
The homebound and virus-wary across the Northern Hemisphere, from President Trump to cooped-up schoolchildren, have clung to the possibility that the coronavirus pandemic will fade in hot weather, as some viral diseases do.
But the National Academies of Sciences, Engineering, and Medicine, in a public report sent to the White House, has said, in effect: Don't get your hopes up. After reviewing a variety of research reports, a panel concluded that the studies, of varying quality of evidence, do not offer a basis to believe that summer weather will interfere with the spread of the coronavirus. The pandemic may lessen because of social distancing and other measures, but the evidence so far does not inspire confidence in the benefits of sun and humidity.
The report, sent to Kelvin Droegemeier, director of the Office of Science and Technology Policy at the White House and acting director of the National Science Foundation, was a brief nine-page communication known as a rapid expert consultation.
Kristian Andersen, an immunologist at the Scripps Research Translational Institute in California and a member of the Standing Committee on Emerging Infectious Diseases and 21st Century Health Threats at the National Academies, said: "Given current data, we believe that the pandemic likely will not diminish because of summer, and we should be careful not to base policies and strategies around the hope that it will."
"We might very well see a reduction in spread at the beginning of the summer," he added, "but we have to be careful not to put that down to a changing climate — it is plausible that such a reduction could be due to other measures put in place."