RedHill's Oral Broad-Acting Antiviral, Opaganib, Granted New COVID-19 Treatment Patent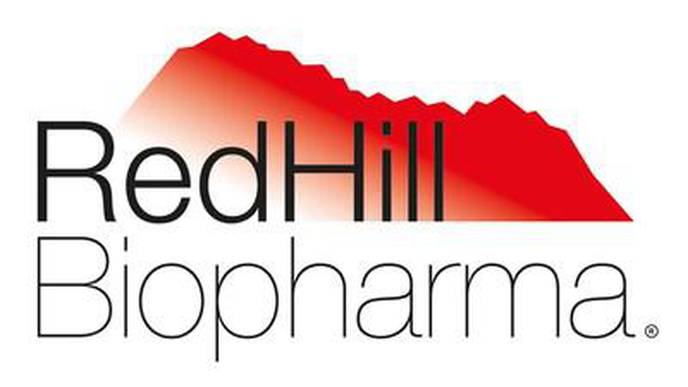 10/21/2022
Photo: RedHill Biopharma
The new patent, expiring in 2041, titled "Sphingosine Kinase 2 Inhibitor for Treating Coronavirus Infection in Moderately Severe Patients with Pneumonia", protects the results from a post-hoc analysis from the global Phase 2/3 study in hospitalized patients with COVID-19 pneumonia (NCT04467840). This analysis of 251 study participants requiring a FiO2 up to and including 60% at baseline (54% of study participants) demonstrated that treatment with oral opaganib resulted in a 62% reduction in mortality, improved outcomes in time to room air and median time to hospital discharge, and a reduced likelihood of intubation and mechanical ventilation in this large group of hospitalized, moderately severe COVID-19 patients.
"COVID-19 continues to challenge public health providers and patients across the world and continues to be the cause of significant mortality and morbidity. Patients with moderately severe COVID-19 and pneumonia face a lack of treatment options capable of reducing mortality and getting patients out of hospital more quickly," said Danielle T. Abramson, Ph.D., SVP Global Head of Intellectual Property at RedHill. "This latest patent not only adds to the strong existing IP suite for opaganib but further provides for coverage for the patients most likely to benefit from its potential to treat people with COVID-19, pneumonia and who require supplemental oxygen – a key patient sub-group for which opaganib has already demonstrated nominally statistically significant efficacy in a large Phase 2/3 clinical trial."
Recent shifts in international and governmental policy, research, and funding have directed focus toward development of broad-acting, host-pathway targeting antivirals with activity against a range of viruses with the potential to prevent future viral pandemics. RedHill's novel, broad-acting, host-directed antiviral, opaganib, has shown, despite three years of continual viral mutation, encouraging signs of its potential against the COVID-19-causing SARS-CoV-2 variants, as well as additional data suggesting potential activity against various other viruses, including influenza A.
Opaganib's suggested host-directed mechanism of action was recently described in a manuscript entitled "Recent Progress in the Development of Opaganib for the Treatment of COVID-19" published in the journal Drug Design, Development and Therapy in July 2022. The paper outlines opaganib's multi-faceted potential to: inhibit multiple pathways, induce autophagy and apoptosis, and disrupt the viral RTC (replication-transcription complex) through simultaneous inhibition of three sphingolipid-metabolizing enzymes in human cells (SK2, DES1 and GCS). These mechanisms support the hypothesis of broad antiviral effect and attenuation of multi-organ dysfunction in COVID-19 patients. Moreover, because of its host-directed targeting, opaganib is unlikely to encounter viral resistance due to mutation, which may be a problem for direct-acting antivirals.
Late-stage development of opaganib is ongoing pending Phase 3 trial design regulatory approvals and securing of external funding.