No Benefit, Possible Harm with Macitentan in HFpEF & PAH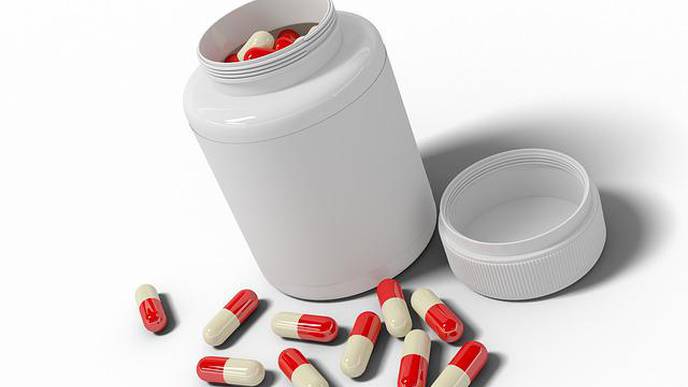 05/25/2022
Photo: Pixabay
Even with stringent patient selection and painstaking trial roll-in, macitentan (Actelion) does not appear to be beneficial in patients who have heart failure with preserved ejection fraction (HFpEF) accompanied by pulmonary vascular disease, results from the SERENADE trial show.
"Despite a novel enrichment trial design to target pulmonary arterial hypertension (PAH) associated with HFpEF and exclude treatment-related fluid retention, macitentan neither lowered NT-proBNP nor improved HF outcomes in patients with HFpEF and pulmonary vascular disease," said Adriaan Voors, MD, Ph.D. (University of Groningen, the Netherlands), who presented the findings Saturday during a late-breaking clinical trial session at the European Society of Cardiology 2022 Heart Failure congress. "The primary and secondary outcomes were not met."
Prior studies of the drug, including MELODY-1, showed that fluid retention and worsening NYHA class were more common in patients randomized to macitentan, an endothelin receptor antagonist (ERA), but hope remained that this fluid retention might be masking a beneficial effect of the agent.
Some of that wishful thinking dates back at least two decades with the early ERA trials testing bosentan in heart failure with reduced ejection fraction (HFrEF), SERENADE principal investigator Sanjiv Shah, MD (Northwestern University, Chicago, IL), told TCTMD. Both REACH-1 and ENABLE failed to demonstrate a benefit overall, but showed that patients who developed fluid retention did worse and in some cases had higher mortality.
"But if weight gain and fluid retention didn't occur, then patients actually did better on the drug than placebo," Shah explained. "The thought was that if patients with heart failure in general have less fluid retention and don't have that adverse side effect to the drug that they could potentially benefit."
Though development of this class of agents stalled in HFrEF given the range of treatment options now available the next option was to zero in on patients with HFpEF combined with PAH, in whom the drug is already approved, using a clinical run-in phase, then only continuing with a double-blind trial once any patients showing signs of fluid retention were excluded.
Stopped Early
SERENADE set out to enroll 300 patients winnowed down after a 4-week placebo run-in, followed by a 5-week macitentan run-in, after which they were to be randomized to continue on macitentan or placebo for 52 weeks. At that point, the study drugs would be stopped and patients would undergo an additional 30 day of follow up.
As Voors showed here, recruitment was stopped early due to slow enrollment and the double-blind treatment phase was shortened to 24 weeks. More than 12% of patients were "run-in failures" in the placebo arm, and nearly 30% were run-in failures in the macitentan arm, due primarily to meeting the fluid retention restrictions the trial was hoping to avoid.
Ultimately only 71 patients in each arm were available for follow-up in the double-blind portion of the trial. By week 24 there was no difference in the primary endpoint of change in NT-proBNP from baseline between groups, the study's primary endpoint, nor was there any difference in the time to worsening heart failure.
Safety analyses showed high rates of adverse side effects in both groups, with 88.7% and 85.9% in the macitentan and placebo groups, respectively, having at least one adverse event.
Even with the trial being underpowered to detect differences, there were no positive trends favoring macitentan, and the safety signals were in keeping with prior studies.
"Even with this sort of enrichment trial design, and though it wasn't statistically significant, there was definitely a trend towards more heart failure worsening in the macitentan patients" in the range of 50%, Shah said. "In my book, this really kind of closes the door on endothelin receptor antagonists for heart failure with preserved ejection fraction, at least as monotherapy."
It might be that, down the road, this class of agents could prove useful on top of sodium-glucose cotransporter 2 (SGLT2) inhibitor therapy, or perhaps in combination with a conventional or novel mineralocorticoid receptor antagonist, Shah said, "but using these drugs alone on top of standard diuretic therapy does not seem to work."
And since macitentan is already a widely used medication in PAH, it's important that the takeaways from this trial, despite its flaws, be heard, he stressed.
"People use these drugs, they see PAH and their patient might have more HFpEF than PAH, and they argue, well, we don't have anything else to treat these patients, especially patients with HFpEF and very high pulmonary vascular resistance," Shah observed. "As a clinician, I understand: we want to be able to do something for patients and to try to give them these drugs. So I think it's a really important message that these drugs do not work and could potentially harm patients with HFpEF, regardless of the presence or absence of pulmonary vascular disease."
Speaking with TCTMD after today's session, John Teerlink, MD (San Francisco VA Medical Center and the University of California, San Francisco), who led or participated in some of the earliest trials of dual ERAs in heart failure, called the SERENADE results "disappointing" but "consistent with previous trials."
The role for these drugs in heart failure, Teerlink added, "remains a hope not yet fulfilled."