NHMRC Funding Supports Diabetes & Ovarian Cancer Clinical Trials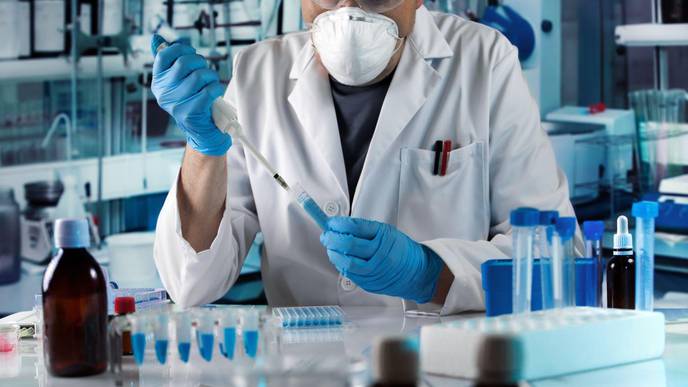 07/01/2021
Photo: Shutterstock
UNSW Sydney researchers have received $4.8 million from the National Health and Medical Research Council (NHMRC) for two clinical trials to improve the health of Australians.
UNSW Senior Vice Dean (Research and Operations) at the faculty of Medicine & Health, Professor Sean Emery, said the funding was critical in helping researchers undertake innovative research that has the potential to improve quality of life and health.
"These grants will help our researchers develop new preventions and treatments to help improve the quality of life for many. I'm proud of the researchers who were successful in this round and look forward to seeing the results of their studies," Prof. Emery said.
A New Therapy to Protect Against Loss of Kidney Function for Type 2 Diabetes Patients
Executive Director Professor Bruce Neal and a team of researchers from The George Institute and UNSW Medicine & Health have been awarded $3.81 million in funding for a study that could improve outcomes for those with type 2 diabetes.
Many people with type 2 diabetes go on to develop serious heart and kidney complications. Sodium-glucose co-transporter 2 (SGLT2) inhibitors are a new type of medicine that may provide benefit when used early in diabetes, but that are currently only used once complications have developed.
"Our study will test the value of SGLT2 inhibitor treatment for kidney protection in Australians with newly diagnosed type 2 diabetes," said Prof Neal.
"A positive finding could directly impact the more than 100,000 Australians, and 23 million people worldwide, who are diagnosed with type 2 diabetes each year."
It is anticipated that evidence showing this class of medication could protect against loss of kidney function would see national and international treatment guidelines updated and make a strong case for the reimbursement of SGLT2 inhibitors as first line therapy in type 2 diabetes.
A New Test to Predict Ovarian Cancer Prognosis
Professor Susan Ramus from UNSW Medicine & Health has been awarded $993,500 to develop a tumor test for newly diagnosed ovarian cancer patients, that can predict prognosis at five years.
"Ovarian cancer has poor survival, with less than 40 percent of women surviving five years. There is a wide range of survival, but very few characteristics that indicate which patients will do well or poorly," Prof. Ramus said.
Last year, UNSW announced that this global team of medical researchers developed a test for an ovarian tumor, at diagnosis, that can predict the woman's survival five years later.
"With this grant we will study a large group of 800 newly diagnosed ovarian cancer patients, to determine how accurate the test is. With this test we can identify the women predicted to have poor survival, who would benefit from clinical trials of alternative treatments. Looking at changes in the tumors of these women, we will identify potential treatments for the clinical trials."
The study team, which includes UNSW Professors Michael Friedlander and Claire Wakefield, will work with ovarian cancer survivors to determine patient acceptability of the test and best ways to present the results. After validation in this cohort study, this test will be ready for use in clinical trials for the women predicted to have poor survival on current treatments.