More Exercise and Fewer TV Hours Could Protect you from this Sleep Disease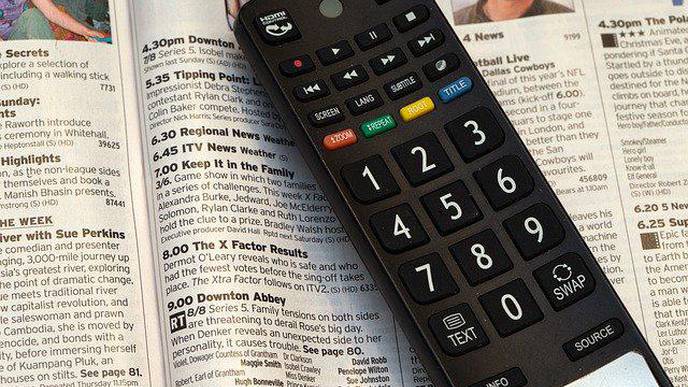 07/30/2021
Photo: Pixabay
In a new study from Brigham and Women's Hospital, researchers found that being more physically active and spending fewer hours per day sitting watching TV is linked to a substantially lower risk of developing obstructive sleep apnea (OSA).
OSA is a condition where breathing stops and starts many times during sleep.
It reduces oxygen levels in the blood and common symptoms including snoring, disrupted sleep, and feeling excessively tired.
Serious complications linked to poorly managed OSA include an increased risk of high blood pressure, stroke, heart attack, irregular heartbeat, and type 2 diabetes.
It is estimated that around 1 billion adults aged 30-69 years are affected by mild to severe OSA globally.
In the study, the team analyzed health data from more than 138,000 US men and women who did not have clinically diagnosed OSA at the beginning of the study.
By the end of the study follow-up period of 10-18 years, 8,733 participants were reported to have OSA diagnoses.
The researchers compared people who did activities equivalent to two hours per week of walking at an average pace with people whose activity level was equivalent to three hours of running per week.
They found that the participants with the higher activity level had a 54% lower risk of developing OSA.
People who spent more than four hours per day sitting watching TV had a 78% higher OSA risk than the least sedentary people, while people who did sedentary work had a 49% increased risk of OSA compared with the least sedentary people.
However, the data suggests that for people who have to spend long hours sitting every day, such as people with office jobs, increasing physical activity in their leisure time can lower OSA risk.
Similarly, those who are not able to do much physical activity due to physical constraints could also lower their OSA risk by reducing sedentary hours, by standing or doing other gentle activities more frequently.
The team says people who followed the current World Health Organization physical activity guidelines of getting at least 150 minutes of moderate activity per week, and who spent less than four hours per day sitting watching TV, had substantially lower OSA risk.
Importantly, they saw that any additional increase in physical activity, and/or a reduction in sedentary hours, could have benefits that reduce the risk of developing OSA.
If you care about sleep health, please read studies about this sleep problem may lead to high blood pressure and findings of how sleepless nights could harm your gut health.
For more information about sleep and your wellness, please see recent studies about better solutions for insomnia and sleep apnea and results showing that one in 300 thrives on sleeping at 8 pm and getting up at 4 am.