Ministry to Open More Slots for MOs to Specialize in Geriatrics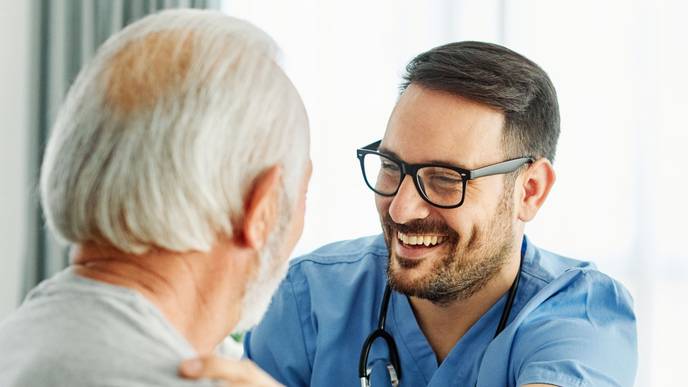 10/10/2023
SHAH ALAM: The Health Ministry (MOH) is opening up opportunities for more medical officers to further their studies in geriatrics to produce more specialists in the field, says Deputy Health Minister Lukanisman Awang Sauni.
He said that only 34 medical specialists currently focus on older people's health and care.
Besides increasing the number of specialists in this field, Lukanisman said MOH would also increase geriatric services through existing ministry facilities not only in Selangor but also throughout the country.
The move is in line with the wishes of the Sultan of Selangor, Sultan Sharafuddin Idris Shah, who wants the government to focus on such services.
"The World Bank Group 2020 study on Malaysia shows that not all senior citizens are ageing healthily.
"In general, Malaysia shows an increase in chronic diseases in line with the increase in life expectancy.
"This is proven by the results of the National Health and Morbidity Survey 2018, which revealed 50% of the elderly suffer from hypertension and hyperlipidemia, while another 28% suffer from diabetes," he said, Bernama reported.
He spoke to reporters after the opening ceremony of the Selangor 2023 International Day for Older Persons celebration and Selangor 3.0 Healthy Campaign at Dataran Kemerdekaan here yesterday.
Lukanisman said due to the survey results, MOH geriatric facilities needed to provide better physiotherapy services and meet the needs of the elderly in Malaysia apart from providing more comprehensive care services.
He said MOH would also establish a National Geriatrics Centre, currently being discussed, to provide more comprehensive services to senior citizens.
Sultan Sharafuddin and Tengku Permaisuri Selangor Tengku Permaisuri Norashikin graced the programme's opening ceremony earlier.
Lukanisman and Selangor Mentri Besar Datuk Seri Amirudin Shari welcomed the royal couple.