Metabolic Syndrome Ups Major Cardiovascular, Death Risks in CKD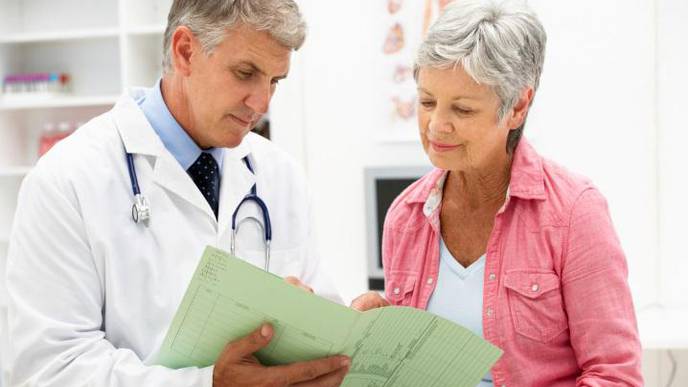 08/23/2021
Photo: Getty Images
Metabolic syndrome and its components increase the risks for major adverse cardiovascular events (MACE) and death in patients with moderate chronic kidney disease (CKD), a new study finds.
Over a median follow-up duration of 6.5 years, the presence of metabolic syndrome was significantly associated with a 48% increased risk for MACE as defined by death from cardiovascular causes, acute nonfatal myocardial infarction and nonfatal stroke, fatal peripheral ischemia, amputation due to peripheral vascular disease (PVD), and surgical of percutaneous revascularization due to PVD, Florian Kronenberg, MD, of Medical University of Innsbruck in Innsbruck, Austria, and colleagues reported in the Journal of Internal Medicine. Metabolic syndrome was significantly associated with a 26% increased risk for all-cause mortality.
Cardiovascular death and infection-related death were a significant 3.0- and 2.5-fold more frequent among patients with than without metabolic syndrome.
Metabolic syndrome is defined as the presence of 3 or more of the following components: increased waist circumference, elevated triglycerides, low HDL cholesterol, hypertension, and elevated glucose. Each component of metabolic syndrome significantly increased the risk for cardiovascular events by 23% and death by 9%. Patients with 4 to 5 components had up to a 1.5- and 2.5-fold increased risk for all-cause mortality and MACE, respectively, compared with patients who had none or one of these components (96.3% of all patients had hypertension).
Of all of the components, elevated glucose was associated with the highest risks for all-cause mortality (1.7-fold) and MACE (1.8-fold), followed by low HDL cholesterol and high triglyceride levels, Dr Kronenberg's team reported.
For their study, the investigators analyzed a cohort of 5110 White patients with an estimated glomerular filtration rate of 30-60 mL/min/1.73 m2 or more than 60 mL/min/1.73 m2 and overt albuminuria from the German Chronic Kidney Disease (GCKD) register. Of the cohort, 64.3% had metabolic syndrome at baseline. Over 6.5 years, 605 patients died and 650 patients experienced MACE.
"In terms of prioritizing therapeutic approaches, targeting the glucose component including insulin resistance might be the most promising therapeutic approach," Dr. Kronenberg and colleagues wrote. "A combination of drug treatment with lifestyle changes (physical activity and diet) will also have an influence on other metabolic syndrome components including lipids, central obesity, and increased blood pressure."
Reference
Pammer LM, Lamina C, Schultheiss UT, et al; the GCKD investigators. Association of the metabolic syndrome with mortality and major adverse cardiac events: a large chronic kidney disease cohort. J Intern Med. Published online August 3, 2021. doi:10.1111/joim.13355