Mental Health Worsened During COVID-19 Pandemic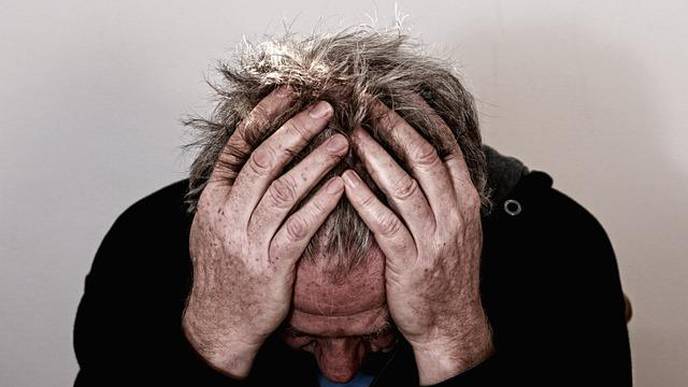 12/02/2022
Photo: Pixabay
Mental health conditions worsened during the COVID-19 pandemic, according to a recent study.
After the onset of the COVID-19 pandemic, many families experienced drastic changes to their lifestyle. School attendance for children shifted, along with work habits for parents and family travel.
Research has emerged on mental health impacts from the pandemic on adults and children, but there are few studies on the longitudinal psychological impact in children. There is also conflicting information between studies prior to the pandemic about eating disorders, anxiety, and depression in children.
Examining primary care settings for patterns of identification and management of mental health issues in children could indicate how the pandemic has impacted mental health. To analyze how mental health conditions changed during the pandemic, investigators conducted a study on the frequency of primary care visits.
Participants included patients from the Pediatric Physicians' Organization at Children's (PPOC), an independent practice associated with over 500 primary care physicians, physician assistants, and nurse practitioners. There were 310,000 thousand patients participating across 73 PPOC practices.
Most practices had at least 3 primary care providers and were in a suburban town. Patients were more often commercially insured, less often White or Hispanic, and equally likely to be male or female.
Data included mental health visits either in-person or through telehealth from January 1, 2019, to September 30, 2021. Patients were aged 5 to 17 years, and diagnoses were given by health providers.
Mental health diagnosis categories included: alcohol and substance use disorders, attention-deficit hyperactivity disorders (ADHD), eating disorders, behavior disorders, anxiety disorders, stress or trauma disorders, and mood disorders.
Three time periods were established, the prepandemic period from January 2019 through February 2020, the emergency pandemic period from March 2020 through May 2020, and the pandemic period from June 2021 through September 2021. As unstable periods are often excluded from analyses, data from the emergency pandemic period was not included.
Of the 7 mental health categories, 3 saw differences between the prepandemic period and the pandemic period. Alcohol and substance use visits notably decreased during the pandemic period, with the annual visit rate decreasing from 5.8 visits per 1000 patients to 5.5.
Eating disorder visits increased during the pandemic period, from 9.3 visits per 1000 patients annually to 18.3. Mood disorder visits also increased, from 65.3 visits per 1000 patients annually to 94.
Visits from anxiety disorders and stress or trauma disorders did not see a notable increase in the pandemic period, but a previously observed trend of increasing visits continued throughout the pandemic. ADHD and behavior disorder visits were relatively unchanged from the prepandemic period to the pandemic period.
These results showed an overall trend of increasing mental health disorder visits to primary care settings during the COVID-19 pandemic. Investigators concluded that there is a need in pediatric primary care environments to identify and manage mental health disorders.
Reference
Gould JB, Walter HJ, Bromberg J, Correa ET, Hatoun J, Vernacchio L. Impact of the coronavirus disease 2019 pandemic on mental health visits in pediatric primary care. Pediatrics. 2022;150(6). doi:10.1542/peds.2022-057176