Malaria Parasite Ticks to Its Own Internal Clock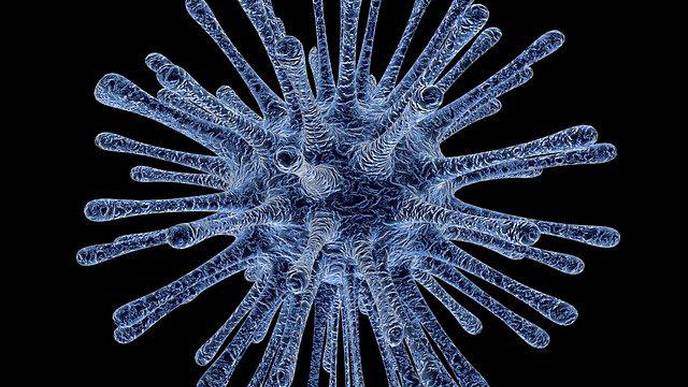 06/09/2020
When a person gets malaria, a rhythmic dance takes place inside their body. The disease's telltale signs -- cyclical fevers and chills -- are caused by successive broods of parasites multiplying in sync inside red blood cells, then bursting out in unison every few days.
Now, a study shows that even when grown outside the body, malaria parasites can still keep a beat.
Reporting in the May 15 issue of the journal Science, researchers have uncovered rhythms in the parasite's gene activity levels that don't rely on time cues from the host, but instead are coordinated from within the parasite itself.
The findings indicate that the parasite that causes malaria has its own timekeeping machinery; an internal metronome that ticks of its own accord and causes thousands of parasite genes to ramp up and down at regular intervals.
"Malaria has all the molecular signatures of a clock," said Duke biology professor Steven Haase, the lead author of the study.
Understanding how malaria's clock works might help develop new weapons against a disease that kills a child every two minutes, and has proven increasingly resistant to existing drugs, Haase said.
Haase has spent years studying cell cycles in yeast to understand controls on the timing of events as one cell becomes two. But only recently has he turned to malaria. The work was prompted by a question that has vexed scientists: how do the parasites keep time?
Researchers have long known that all the malaria parasites within an infected person's body -- millions of them -- move through their cell cycle at the same time. They invade red blood cells, proliferate and erupt out in synchronous waves, releasing new parasites that invade other red blood cells, and the cycle starts anew. But whether the parasites were actively coordinating their own schedule or merely responding to the daily circadian rhythms of their human host was a mystery.
In the new study, the scientists grew four strains of the malaria parasite Plasmodium falciparum in human red blood cells in the lab, where they were isolated from daily fluctuations in their host's body temperature, melatonin levels and other bodily rhythms.
Together with colleagues from Walter Reed Army Institute of Research, Florida Atlantic University and Montana State University, the team extracted the parasites' RNA every three hours for up to three days, and looked at when each gene was activated and what its level of expression was.
The researchers noted that, even without clues from a host, all the parasites within a given strain kept in step. Roughly 90% of the genes they examined appear to be clock-controlled, rising and falling in a predictable fashion, and with a sequence that repeats itself, over and over.
Analyses show that the malaria clock keeps time just as well as the biological clocks that control sleep cycles, metabolism and other circadian rhythms in humans and other animals, said co-author Francis Motta, assistant professor of mathematics at Florida Atlantic University.
The team's findings are supported by a separate study of mice infected with malaria, also appearing in the May 15 issue of Science, led by circadian rhythms expert Joseph Takahashi, an HHMI investigator at the University of Texas Southwestern Medical Center.
While very little of malaria's genome resembles clock genes found in other organisms, "it's how the genes are arranged in a network that's important," Haase said.
Other biological clocks consists of a network of interconnected genes that are switched on until the proteins they produce start to build up. In a chemical feedback loop, the higher concentration of proteins then acts to shut down the genes that made them.
As a next step, the team is looking into whether there is any crosstalk between the malaria clock and the clock ticking inside the cells of the human immune system.
The thinking is that parasites that are able to anticipate when their host's defenses are likely to be down can adjust the timing of their escape from red blood cells, possibly giving them an edge over more rhythmically challenged counterparts.
If we can figure out if and how the malaria parasite synchronizes the ticking of its clock with that of its host, Haase said, we might be able to disrupt those signals and help the human immune system better fight these invaders.
This research was supported by the Defense Advanced Research Projects Agency (D12AP00025), the National Institutes of Health (R01 GM126555-01), and the National Science Foundation (DMS-1839299). Haase and co-author John Harer are members of Mimetics, LLC. Harer is CEO of Geometric Data Analytics, Inc. Co-authors Tomas Gedeon and Bree Cummins are on the board of Kanto, Inc.
Scientists at Kazan Federal University and Medical Center of the Presidential Administration of Kazakhstan have found that Photodynamic therapy is a useful treatment option for metastatic ovarian cancer. Photodynamic therapy (PDT) is a minimally invasive therapeutic modality used for the treatment of a variety of cancers and benign diseases. It is one of the most promising methods of treating localized tumors. PDT can be used for treatment in almost all major locations as an independent method or in combination with traditional types of treatment (surgery, radiation, and chemotherapy). Depending on the stage, nature and form of tumor growth, various laser irradiation options have been developed to increase the effectiveness of photodynamic therapy. Also Read - Artificial intelligence improves brain tumour diagnosis Advertisement The method is based on the introduction of photosensitizers into the patient's body that selectively accumulate in the tumor tissue. The main idea of this method is to produce singlet oxygen and other active radicals to destroy tumor cells. In addition to the direct phototoxic effect on tumor cells, in photodynamic therapy, an important role in the destruction mechanism is also played by a reduction in the blood supply to the tumor tissue caused by damage to the endothelium and blood vessel thrombosis, and cytokine reactions caused by stimulation of the production of tumor necrosis factor, interleukins, activation of macrophages and leukocytes. Also Read - Satisfying romantic relationship may promote health of breast cancer survivors Advertisement The results of clinical and preclinical trials prove that PDT can be used in many types and localizations of tumors. A quarter of a century has passed since the beginning of widespread clinical use of photodynamic therapy in Russia, but clear and unambiguous treatment recommendations are not yet available. Limited possibilities of using photodynamic therapy as a part of high-tech medical care program and high costs of photosensitizers in most cases are the obstacles to the full implementation of the method in cancer centers. Also Read - Diet and gut microbiota may affect cancer treatment outcomes: Study Advertisement A potential direction for the development of this technique is the search for new photosensitizers and the expansion of indications for the use of PDT. A patent for fluorescent diagnostics of parathyroid tumors has already been obtained, and clinical trials are planned to study the effectiveness of PDT in a number of new locations of malignant tumors (bladder cancer, primary and metastatic liver cancer, localized and disseminated melanoma, etc.)
https://medicaldialogues.in/oncology/news/photodynamic-therapy-useful-option-for-treating-metastatic-ovarian-cancer-66528
Scientists at Kazan Federal University and Medical Center of the Presidential Administration of Kazakhstan have found that Photodynamic therapy is a useful treatment option for metastatic ovarian cancer. Photodynamic therapy (PDT) is a minimally invasive therapeutic modality used for the treatment of a variety of cancers and benign diseases. It is one of the most promising methods of treating localized tumors. PDT can be used for treatment in almost all major locations as an independent method or in combination with traditional types of treatment (surgery, radiation, and chemotherapy). Depending on the stage, nature and form of tumor growth, various laser irradiation options have been developed to increase the effectiveness of photodynamic therapy. Also Read - Artificial intelligence improves brain tumour diagnosis Advertisement The method is based on the introduction of photosensitizers into the patient's body that selectively accumulate in the tumor tissue. The main idea of this method is to produce singlet oxygen and other active radicals to destroy tumor cells. In addition to the direct phototoxic effect on tumor cells, in photodynamic therapy, an important role in the destruction mechanism is also played by a reduction in the blood supply to the tumor tissue caused by damage to the endothelium and blood vessel thrombosis, and cytokine reactions caused by stimulation of the production of tumor necrosis factor, interleukins, activation of macrophages and leukocytes. Also Read - Satisfying romantic relationship may promote health of breast cancer survivors Advertisement The results of clinical and preclinical trials prove that PDT can be used in many types and localizations of tumors. A quarter of a century has passed since the beginning of widespread clinical use of photodynamic therapy in Russia, but clear and unambiguous treatment recommendations are not yet available. Limited possibilities of using photodynamic therapy as a part of high-tech medical care program and high costs of photosensitizers in most cases are the obstacles to the full implementation of the method in cancer centers. Also Read - Diet and gut microbiota may affect cancer treatment outcomes: Study Advertisement A potential direction for the development of this technique is the search for new photosensitizers and the expansion of indications for the use of PDT. A patent for fluorescent diagnostics of parathyroid tumors has already been obtained, and clinical trials are planned to study the effectiveness of PDT in a number of new locations of malignant tumors (bladder cancer, primary and metastatic liver cancer, localized and disseminated melanoma, etc.)
https://medicaldialogues.in/oncology/news/photodynamic-therapy-useful-option-for-treating-metastatic-ovarian-cancer-66528