Live or Virtual Education? Radiology Educators Want Both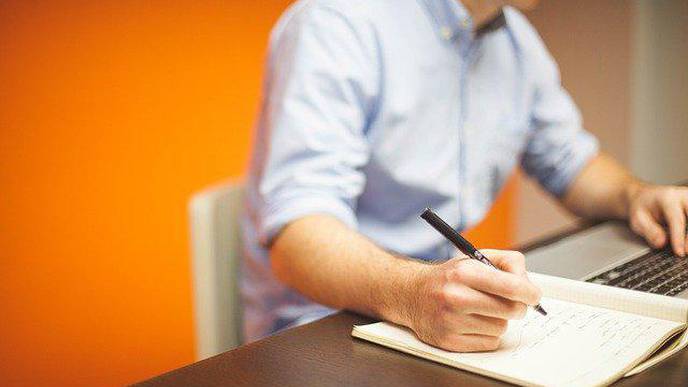 06/16/2021
Photo: Pixabay
With COVID-19 pandemic lockdowns easing, radiology educators are of two minds: They crave the personal connections of the live world, but they also value the convenience and accessibility of online forums at their fingertips. Maybe they can have more of both in the future.
Radiology residency programs needed to adapt quickly to the new realities of the pandemic in mid-March 2020, including travel bans, budget cuts, social distancing, the use of personal protective equipment, and restrictions on in-person gatherings. The pandemic would cause a dramatic shake-up in the way trainees would get their clinical and didactic education, attend national meetings, and sit for their board exams.
The decline in the volume of elective clinical procedures during the pandemic translated into an educational loss for radiology residents and technologists. In a survey of program directors conducted by the American Society of Radiologic Technologists (ASRT) in April 2020, 74% of respondents said that the pandemic had impacted their ability to place students in clinical rotations, though a follow-up survey in October found that there had been a big shift back toward clinical work.
This was especially a challenge for technologist trainees at the Shimadzu School of Radiologic Sciences at Midwestern State University in Wichita Falls, TX. Whereas many programs offer didactic and clinical education at the same time, the Shimadzu School starts with academics and ends with full-time clinical work, Beth Vealé, Ph.D., chair of the program, explained to AuntMinnie.com.
"That was a big, huge blow because students had all the education they needed to be able to go to clinical ... and they were sitting at home not able to do any of that," Vealé said.
Vealé took advantage of networking on ASRT community pages for solutions to the conundrum of clinical placements. Her institution had to stop onsite education near the end of March, but it got special permission to have technologists come in for labs under strict safety measures. Restrictions started to ease last summer, and educators worked to get students caught up in their clinical work.
Dr. Arlene Kanigan, program director of diagnostic imaging at the University of Alberta, noted a big decline in screening mammograms, as well as musculoskeletal imaging and general x-rays. Some residents graduating in 2020 were not able to get the elective rotations they hoped for at the end of their training, Kanigan told AuntMinnie.com.
Faculty have been working for the past year to make up for missed hands-on work. Currently, imaging volume is at about 80% to 90% of prepandemic levels because of sanitization between patients and distancing requirements.
While the pandemic forced residents and educators to adapt to less-than-ideal circumstances, most programs stuck to their core value of providing high-quality medical education, and the restrictions were in place for a relatively short period of time, said Dr. Randy Miles, interim service chief at Massachusetts General Hospital, who spoke with AuntMinnie.com.
"I think most trainees can easily bounce back from the decreased clinical volume and procedures they experienced over that period," Miles said.
Unique Learning Opportunities
The pandemic also presented unique learning and teaching opportunities, Miles noted. For example, at Mass General, residents were involved in meetings about creating and following safety measures, and they adapted to virtual conferences and self-directed learning. They also learned how to efficiently navigate patients through same-day complete care for breast imaging -- including biopsies, if needed, and evaluation of symptoms -- to minimize the need to return to the hospital. The number of professionals in a room with a patient was restricted, so attending physicians kept tabs on trainees by phone.
"That was an educational opportunity that really helped the trainees to advance their care coordination and communication skills," Miles said.
Radiology educators cite distancing in radiology reading rooms as one of the biggest and most unwelcome changes. Prior to the pandemic, trainees at Mass General interpreted imaging examinations, performed ultrasound exams, drafted preliminary reports, and performed image-guided procedures under side-by-side supervision of the attending physician. During the pandemic, however, trainees and attending physicians reviewed cases in separate reading rooms.
"Even though trainees were in different reading rooms, we would perform constant check-ins by phone or Zoom to make sure that they were supported," Miles explained.
Similarly, Dr. Sanjeev Bhalla, section chief of cardiothoracic imaging at the Mallinckrodt Institute of Radiology at Washington University in St. Louis, told AuntMinnie.com that reading room changes have been a difficult adjustment. Prepandemic, each chest x-ray reading room could fit three residents and two attending physicians, but this was reduced to one attending physician and two residents per room, with the two others relocated to unused offices.
Communication happened through Zoom instead of in person. A downside of this approach is that small talk that would normally help build relationships disappeared, Bhalla said. Also, in the past, an attending physician might quiz a resident about anatomy while reviewing a case, but this kind of interaction is hard to achieve with social distancing.
It's also more difficult for residents to see attending physicians as role models for interactions with clinical teams and technical staff, and, in general, there has been an increased sense of isolation. Bhalla said that his department plans to resume its former arrangements as soon as it gets the green light from the hospital, as this provides the best educational experience.
"There's a lot of nonscholastic learning that can happen when you are all in the same room," Bhalla noted. "We are just itching to get back into the same reading rooms and return to side-by-side readout."
Students at the University of Alberta have really missed out on social interactions, Kanigan commented. To keep a face-to-face connection, faculty and residents were required to keep their webcams turned on during virtual meetings. The university also hosted a number of virtual social activities, including ceremonies, holiday gatherings, and wellness events, Kanigan explained. And during times when safety rules were more relaxed, staff would go out for walks together or for a socially distant golf game.
Virtual Learning Has a Lot to Offer
Interviewees reported a successful transition from live to virtual academic lectures. At Mass General -- after everyone had the opportunity to get vaccinated -- lectures were held in person again, with social distancing requirements in place. Faculty members still have the option of giving lectures virtually or live.
"The department has been very cognizant of how to protect faculty and staff, but we also recognize that eventually, we do need staff to move back to normal practices to continue to provide high-quality education," Miles said.
The educational infrastructure is more robust now than before the pandemic, with a lot of flexibility to switch to virtual lectures when needed, expanding the ability to reach more trainees, Miles explained.
"Previously, if you were at another site, you may not have been able to see a lecture," Miles said. "Now, all of our live lectures are actually recorded or virtual as well."
Multidisciplinary board meetings also work very well virtually and boost attendance, so the online format will likely outlast the pandemic for these types of gatherings, Bhalla and Kanigan commented. Vealé said that her institution will likely continue to offer virtual appointments with students and stick with online Zoom faculty meetings, as staff members tend to be more prepared and to not talk over each other.
"It feels a lot easier to do business in an efficient and effective manner online," Vealé said.
Impact of Virtual Learning on Conferences
The transition to virtual learning is also likely to have a lasting effect on major meetings of associations. The RSNA was held completely virtually in 2020, with a similar format and content as prior live meetings. The event was pretty much glitch-free, commented Bhalla, the RSNA's board liaison for education.
Prerecording of lectures resulted in high -- sometimes outstanding -- quality because presenters had time to polish their talks, Bhalla said. Meeting start and end times could be relied upon, and attendees could watch lectures without the usual distractions of texts and meetings within the big meeting, Bhalla explained.
On the other hand, one of the things that makes large specialty meetings so enjoyable is the opportunity to meet with old and new colleagues, and this major part of professional life took a big hit with the pandemic.
"Everybody has universally agreed that the lack of networking and socialization has been challenging," Bhalla said. "That will be a major driver for the rebound of many of these meetings."
The question now is how to include some of the gains of the virtual learning environment without detracting from the importance of socialization, he added.
For 2021, the RSNA is planning to hold its annual event in person but with a very substantial virtual component. It's unclear at the moment what protocols will be in place for events at McCormick Place, including the RSNA 2021 and the American Society for Radiation Oncology (ASTRO) annual meeting, scheduled for October 24-27. Safety measures will reflect the state of the pandemic at the time of the meetings, organizers say.
When designing ASTRO's 2020 virtual event, program planners considered ways to keep attendees engaged for a long period of time at their computers, Nina Taylor, vice president of learning and education, told AuntMinnie.com. Consequently, they opted for a more dynamic format with polls and other interactive features.
There was a modest dip in the number of abstracts submitted to ASTRO due to the pandemic, but the quality of the content available was high, Taylor said. Eliminating the travel component meant that the meeting was more accessible and inclusive. A survey conducted after the meeting showed that overall satisfaction was improved by 10% in 2020 compared with 2019.
While satisfaction was up for the 2020 meeting, it's clear that physicians are feeling very disconnected after a year of being siloed and are looking forward to getting back together again in a live setting, Taylor noted. ASTRO sees returning to a live meeting as a priority as long as it is safe to do so, she said.
ASTRO 2021 will be a hybrid meeting, with a digital component that will include 50 hours of content. Taylor sees virtual learning and the use of social media to continue connectivity outside of meetings as long-term changes resulting from the pandemic.
"I believe that COVID-19 opened the door to think about how to use technology in new ways, but it was also transformational in ushering in diversity, equity, inclusion, and belonging in a way that I doubt would have been possible if the world hadn't been forced to stand still," Taylor added.