Janssen Highlights Commitment to Advancing Transformative Innovations in Oncology with Scientific Updates from Deep, Diverse Pipeline and Portfolio at ASCO & EHA Virtual Scientific Programs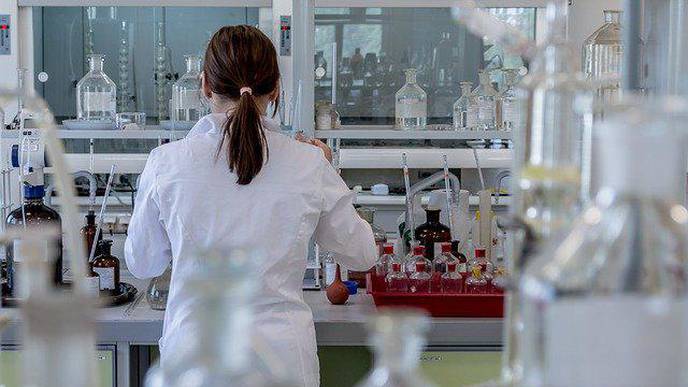 06/04/2021
Photo: Pixabay
The Janssen Pharmaceutical Companies of Johnson & Johnson announced today that more than 30 company-sponsored studies, including six oral presentations, will be featured during the 2021 American Society of Clinical Oncology (ASCO) Annual Meeting, June 4-8. Janssen presentations will include new data and updates for both approved and investigational therapeutics that are being studied for the treatment of various solid tumors and blood cancers. Immediately following ASCO, additional data will be featured during the European Hematology Association (EHA) Virtual Congress, June 9-17. A complete list of Janssen-sponsored abstracts scheduled for presentation during ASCO and EHA is available at the Janssen Oncology Virtual Newsroom.

"Through a deliberate scientific focus on deep disease understanding, we continue to advance a diverse, differentiated portfolio and pipeline of targeted therapies and combination regimens in select cancers where unmet medical needs persist," said Peter Lebowitz, M.D., Ph.D., Global Therapeutic Area Head, Oncology, Janssen Research & Development, LLC. "At this year's ASCO, we look forward to presenting the latest research from our dedicated scientists on behalf of investigators, study centers, and the patients participating in our programs, with a focus on improving the lives of patients diagnosed with cancer and driving toward the elimination of cancer in the future."
"At Janssen Oncology, we are driven by our mission to reimagine cancer care and to ultimately drive better outcomes for people living with cancer," said Serge Messerlian, President, Oncology, Janssen Biotech, Inc. "Our latest scientific research at ASCO represents our commitment to advancing treatment options across a broad range of difficult-to-treat cancers, disease stages, and risk factors. We are acting with urgency to deliver new therapies and hope to patients who currently have limited or no current treatment options."
Key highlights from Janssen-sponsored studies to be presented at ASCO include:
RYBREVANTTM (amivantamab-view) in Combination with Lazertinib For the Treatment of Patients With Advanced EGFR-Mutated Non-Small Cell Lung Cancer – New Findings From the Phase 1 CHRYSALIS Study
Oral presentation: New data from the ongoing CHRYSALIS study evaluating RYBREVANT

TM

(a fully-human epidermal growth factor receptor [EGFR]-MET bispecific antibody) in combination with lazertinib in patients with chemotherapy-naïve EGFR-mutated non-small cell lung cancer (NSCLC) whose disease has relapsed on osimertinib (Abstract #9006)
Poster: Data from an indirect treatment comparison of RYBREVANT

TM

monotherapy in patients with NSCLC with EGFR exon 20 insertion mutations compared to those treated with real-world therapies such as immune checkpoint inhibitors, tyrosine kinase inhibitors, and single-agent chemotherapies (Abstract #9052)
New Cilta-Cel Efficacy and Safety Data in the Treatment of Patients with Relapsed or Refractory Multiple Myeloma – Updated Results from the Phase 1b/2 CARTITUDE-1 Study and First Results from the Phase 2 CARTITUDE-2 Study
Oral presentation: Longer-term, 18-month follow-up efficacy and safety results from the Phase

1b

/2 CARTITUDE-1 study of ciltacabtagene autoleucel (cilta-cel), an investigational B-cell maturation antigen (BCMA)-directed chimeric antigen receptor T cell (CAR-T) therapy, in patients with relapsed or refractory multiple myeloma (RRMM) (Abstract #8005)
Poster presentation: First data from Cohort A of Phase 2 CARTITUDE-2 study evaluating the efficacy and safety of cilta-cel in patients with MM who have received 1-3 lines of prior therapy, and who were lenalidomide refractory (Abstract #8013)
Poster: Data on the incidence, mitigation, and management of neurologic adverse events (AEs) in patients treated with cilta-cel in CARTITUDE-2 (Abstract #8028)
Poster: Data comparing outcomes of treatment with cilta-cel in the CARTITUDE-1 study vs. Real-World Standard of Care for patients with triple-class exposed RRMM (Abstract #8045)
Updated Data for Bispecific Antibodies Talquetamab (GPRC5DxCD3) and Teclistamab (BCMAxCD3) in Relapsed or Refractory Multiple Myeloma
Oral presentation: Updated results from the Phase 1 MonumenTAL-1 study of talquetamab administered subcutaneously to RRMM patients (Abstract #8008)
Oral presentation: Updated results from the Phase 1 MajesTEC-1 study of teclistamab in RRMM patients treated at the recommended Phase 2 dose (Abstract #8007)
Poster presentation: An evaluation of changes in soluble B-cell maturation antigen (BCMA, CD269) levels in RRMM patients in response to treatment with teclistamab or talquetamab (Abstract #8047)
First Data from the Fixed-Duration Cohort of the CAPTIVATE Study Evaluating IMBRUVICA® (ibrutinib) in Combination With Venetoclax for First-line Treatment of Chronic Lymphocytic Leukemia (CLL), Plus Longer-term Follow-up for IMBRUVICA® Monotherapy in Previously Untreated CLL Patients
Oral presentation: First data from the fixed-duration cohort of the Phase 2 CAPTIVATE study evaluating IMBRUVICA

®

plus venetoclax in previously untreated CLL patients (Abstract #7501)
Poster presentation: Extended, up to seven-year, follow-up data from the Phase 3 RESONATE-2 study of IMBRUVICA

®

monotherapy in previously untreated CLL patients (Abstract #7523)
Results of DARZALEX FASPRO® (daratumumab and hyaluronidase-fihj)-based Combination Regimen for Patients with Light Chain (AL) Amyloidosis; Interim Analysis of DARZALEX® (daratumumab) Maintenance Therapy for Patients with Multiple Myeloma
Oral presentation: New data from the Phase 3 ANDROMEDA study of DARZALEX FASPRO

®

in combination with bortezomib, cyclophosphamide, and dexamethasone (D-VCd) for the treatment of newly diagnosed AL amyloidosis (Abstract #8003).
Oral presentation: Interim results from the CASSIOPEIA Part 2 study of DARZALEX

®

as maintenance therapy in patients with newly diagnosed MM (NDMM) who received treatment with bortezomib, thalidomide, and dexamethasone (VTd) with or without DARZALEX

®

and autologous stem cell transplant (ASCT) (Abstract #8004)
Poster presentation: Final analysis from the Phase 2 LYRA study investigating DARZALEX

®

maintenance therapy following induction with DARZALEX

®

, cyclophosphamide, bortezomib, and dexamethasone (Dara+CyBorD) in patients with NDMM as well as RRMM (Abstract #8035)
ERLEADA® (apalutamide) Patient-Reported Outcomes (PRO) Data from the Final Analysis of the Phase 3 TITAN Study in Metastatic Castration-Sensitive Prostate Cancer (mCSPC)
Poster: New PRO data from the Phase 3 TITAN study will report the impact on the quality of life of ERLEADA

®

in combination with androgen deprivation therapy as a first-line treatment for patients with mCSPC (Abstract #5068). The long-term efficacy and safety data from the final analysis of the TITAN study were recently published in The Journal of Clinical Oncology
Latest Data Assessing Outcomes for Histology-Agnostic Patients Receiving BALVERSA® (erdafitinib) in the Phase 2 RAGNAR Study, The Prognostic Value of Fibroblast Growth Factor Receptor Alterations (FGFRa) and The Evaluation of a New Drug-Delivery System for Patients With Muscle-Invasive Bladder Cancer (MIBC)
Poster: Preliminary results of molecular screening for fibroblast growth factor receptor alteration (FGFRa) in the ongoing Phase 2 histology-agnostic RAGNAR study of BALVERSA

®

(erdafitinib) (Abstract #4081)
Poster: Fibroblast Growth Factor Receptor Alteration (FGFRa) Status and Progression Outcomes of Patients with Advanced or Metastatic Urothelial Cancer (mUC) (Abstract #4530)
Poster: Phase 3 analysis of TAR-200, an investigational drug-delivery system, in combination with systemic cetrelimab compared with concurrent chemoradiotherapy in patients with MIBC (Abstract #TPS4586)
Data from IMBRUVICA® and DARZALEX® Featured in Late-Breaking Abstracts will be Presented during the EHA Virtual Congress:
First data from the Phase 3 GLOW study evaluating fixed-duration therapy with IMBRUVICA

®

in combination with venetoclax versus chemoimmunotherapy in previously untreated CLL patients.
Overall survival data from the MAIA study of DARZALEX

®

in combination with lenalidomide and dexamethasone in newly diagnosed patients with multiple myeloma (NDMM) who are ineligible for autologous stem cell transplantation.