Icahn School of Medicine at Mount Sinai Awarded $10.2 Million NIH Grant to Explore the Early Signs of Arrhythmic Mitral Valve Prolapse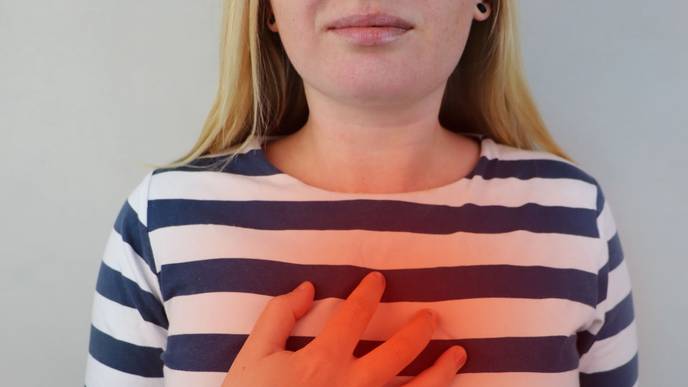 09/27/2023
New York, NY
(September 26, 2023)
Researchers at the Icahn School of Medicine at Mount Sinai have been awarded a $10.2 million grant from the National Heart, Lung and Blood Institute of the National Institutes of Health to investigate risk factors for malignant arrhythmias in mitral valve prolapse. This work aims to develop a better understanding of the condition and novel solutions to improve patient outcomes.
The grant is a collaboration between four Icahn Mount Sinai specialties: Cardiac Electrophysiology, Cardiology, Cardiovascular Surgery, and the BioMedical Engineering and Imaging Institute (BMEII).
The Principal Investigators (PIs) are Maria Giovanna Trivieri, MD, PhD, Assistant Professor of Medicine (Cardiology), and Radiology; Marc Miller, MD, Associate Professor of Medicine (Cardiac Electrophysiology); David Adams, MD, the Marie-Joseé and Henry R. Kravis Professor and System Chair of Cardiovascular Surgery; and Zahi Fayad, PhD, Professor of Radiology, and Medicine (Cardiology), and Director of the BMEII.
In the United States, it is estimated that between 7 and 9 million people have mitral valve prolapse, the most common form of valve disease. The mitral valve is one of four valves in the heart that keep blood flowing in the right direction. Mitral valve prolapse occurs when two flaps within the mitral valve don't close smoothly or evenly, but instead bulge (prolapse) upward into the left atrium when the heart contracts. This can lead to serious complications such as severe mitral regurgitation, heart failure, stroke, and cardiac arrhythmias.
Of particular concern is the growing awareness of the connection between mitral valve prolapse and malignant arrhythmias—heart rhythm disturbances which have the potential to lead to cardiac arrest and death. However, the early warning signs that might indicate the development of these life-threatening arrhythmias are not yet well understood. 
"It is crucial to bring together a multidisciplinary research team to advance our understanding of this complex disease," says Dr. Trivieri, Contact PI for the study. "The development of heart failure and arrhythmia may present differently in different patients with mitral valve prolapse. Developing new indicators that are specific to predicting malignant arrhythmias and understanding what they mean over the long term will allow us to better care for our patients." 
"Identifying patients at increased risk for developing life-threatening arrhythmias is especially important when you take into account the fact that many patients have no symptoms prior to suffering cardiac arrest," says Dr. Miller. 
Recent landmark work from the team used novel positron emission tomography (PET) and magnetic resonance imaging (MRI) to identify inflammation in the heart in conjunction with identifying fibrosis.
Inflammation has recently been proposed as a component of the development of fibrosis in the heart, or as a mechanism on its own, that could cause dangerous arrhythmias in mitral valve prolapse.  Significantly, the team also identified this signature in some patients with mild or moderate degree of mitral regurgitation.  The current study will test whether inflammation identified by imaging can predict the development of arrhythmias over the course of a five-year period. The team will also combine the novel imaging with multiple other markers of mitral valve risk currently used in clinical practice. 
The study will also be coordinated within the Mount Sinai Mitral Valve Repair Center, a quaternary reference center of excellence recognized by the American Heart Association and the Mitral Foundation for its demonstrated record of superior clinical outcomes of patients with mitral valve prolapse. One of the largest programs in the United States, the Center is led by Dr. Adams, the Cardiac Surgeon-in-Chief of the Mount Sinai Health System.
"Since the initial descriptions of mitral valve prolapse syndrome, a linkage to the risk of sudden death was identified. Our recent work, along with that of others, is starting to unravel the connection between mitral regurgitation and cellular changes in the ventricle which can be compensatory, but also create the substrate for ventricular arrhythmias," says Dr. Adams. "Our research is expected to provide valuable insight into potential novel societal guideline triggers for early referral for mitral valve repair in select patients at risk for dangerous arrhythmias. In addition, it aims to provide novel mechanistic insights to further our understanding of the disease process outside of contemporary societal guidelines. The work is also anticipated to evaluate the impact of mitral valve repair surgery on heart inflammation and on the recurrence of malignant arrhythmias after corrective surgery."
The study will also incorporate unique imaging technology provided by the BioMedical Engineering and Imaging Institute at Mount Sinai. The Institute has been at the forefront of developing hybrid PET/MRI technology that is gaining ground in multiple other biomedical imaging applications. 
"We are constantly developing novel imaging technologies and clinical applications to facilitate new ways to detect and characterize disease. The sensitive molecular information provided by PET imaging is a powerful complement to other imaging technologies like MRI and echocardiography to understand complex pathology," says Dr. Fayad.
Other team members include Philip Robson, PhD (BMEll, and Diagnostic, Molecular and Interventional Radiology), Dimosthenis Pandis, MD (Cardiovascular Surgery), Steve Liao, MD (Cardiology, and Diagnostic, Molecular and Interventional Radiology), Vivek Reddy, MD (Cardiology), Stamatios Lerakis, MD (Cardiology, and Diagnostic, Molecular and Interventional Radiology), Seunghee Kim-Schulze, PhD (Oncological Sciences), and Samantha Sartori, PhD (Cardiology).
The work is being supported by the National Heart, Lung, and Blood Institute (grant number R01HL166720).
About the Icahn School of Medicine at Mount Sinai
The Icahn School of Medicine at Mount Sinai is internationally renowned for its outstanding research, educational, and clinical care programs. It is the sole academic partner for the eight- member hospitals* of the Mount Sinai Health System, one of the largest academic health systems in the United States, providing care to a large and diverse patient population.  
Ranked 14th nationwide in National Institutes of Health (NIH) funding and among the 99th percentile in research dollars per investigator according to the Association of American Medical Colleges, Icahn Mount Sinai has a talented, productive, and successful faculty. More than 3,000 full-time scientists, educators, and clinicians work within and across 44 academic departments and 36 multidisciplinary institutes, a structure that facilitates tremendous collaboration and synergy. Our emphasis on translational research and therapeutics is evident in such diverse areas as genomics/big data, virology, neuroscience, cardiology, geriatrics, as well as gastrointestinal and liver diseases.  
Icahn Mount Sinai offers highly competitive MD, PhD, and Master's degree programs, with current enrollment of approximately 1,300 students. It has the largest graduate medical education program in the country, with more than 2,000 clinical residents and fellows training throughout the Health System. In addition, more than 550 postdoctoral research fellows are in training within the Health System. 
A culture of innovation and discovery permeates every Icahn Mount Sinai program. Mount Sinai's technology transfer office, one of the largest in the country, partners with faculty and trainees to pursue optimal commercialization of intellectual property to ensure that Mount Sinai discoveries and innovations translate into healthcare products and services that benefit the public.
Icahn Mount Sinai's commitment to breakthrough science and clinical care is enhanced by academic affiliations that supplement and complement the School's programs.
Through the Mount Sinai Innovation Partners (MSIP), the Health System facilitates the real-world application and commercialization of medical breakthroughs made at Mount Sinai. Additionally, MSIP develops research partnerships with industry leaders such as Merck & Co., AstraZeneca, Novo Nordisk, and others.
The Icahn School of Medicine at Mount Sinai is located in New York City on the border between the Upper East Side and East Harlem, and classroom teaching takes place on a campus facing Central Park. Icahn Mount Sinai's location offers many opportunities to interact with and care for diverse communities. Learning extends well beyond the borders of our physical campus, to the eight hospitals of the Mount Sinai Health System, our academic affiliates, and globally.
------------------------------------------------------- 
* Mount Sinai Health System member hospitals: The Mount Sinai Hospital; Mount Sinai Beth Israel; Mount Sinai Brooklyn; Mount Sinai Morningside; Mount Sinai Queens; Mount Sinai South Nassau; Mount Sinai West; and New York Eye and Ear Infirmary of Mount Sinai.