FDA Grants Fast Track Designation to Investigational RNA Replacement Enzyme-Based Cancer Gene Therapy to Treat Glioblastoma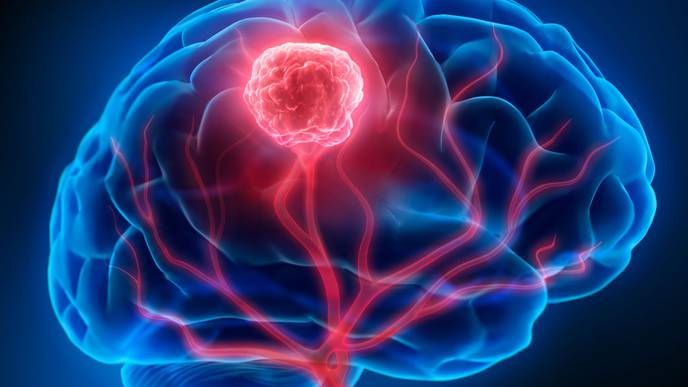 11/21/2023
RZ-001 (Rznomics; Yongin-si, South Korea), a candidate RNA replacement enzyme-based cancer gene therapy, has been granted Fast Track Designation by the Food and Drug Administration (FDA) for investigation as a potential treatment for patients with glioblastoma (GBM). RZ-001 is designed to target and cleave human telomerase reverse transcriptase (hTERT) mRNA and replace it with the therapeutic gene RNA, causing immune cells to effectively infiltrate into tumors. The therapy also reduces vascular endothelial growth factor (VEGF) expression, inducing anti-cancer activity and a cytotoxic effect that increases tumor responsiveness to therapy.
In 2023, the FDA approved Rznomics' application to initiate a phase 1/2a clinical trial (NCT06102525) to assess safety, tolerability, immunogenicity, and preliminary clinical activity of RZ-001 when used in combination with valganciclovir to treat participants with hTERT-positive glioblastoma. Participants will be treated on a dose escalation schedule with primary outcome measures assessing number of dose-limiting toxicities, maximum tolerated dose or maximum administered dose, number of participants with treatment-emergent adverse events (TEAEs), number of participants with significant laboratory abnormalities, and overall survival. The expected completion data of the study is May 2029.
"We are proud to receive Fast Track Designation from the FDA," said Dr. Seong-Wook Lee, CEO of Rznomics. "This designation signifies an important milestone in developing a safe and effective treatment for patients with GBM who are in need of new therapeutic options."
Fast Track designation is associated with the expedited development and review of drugs designed to treat serious medical conditions and fill an unmet medical need and grants eligibility for accelerated approval and priority review.