FDA Approves Zilbrysq as First Once-Daily Subcutaneous C5 Inhibitor for Generalized Myasthenia Gravis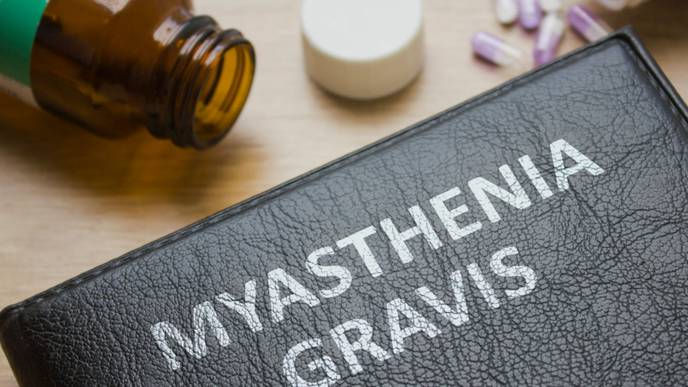 10/24/2023
The Food and Drug Administration (FDA) has approved Zilbrysq (zilucoplan; UCB, Atlanta, GA) as a treatment for generalized myasthenia gravis (gMG) in adults who are anti-acetylcholine receptor antibody positive (anti-AChR Ab+). Zilbrysq is the first approved once-daily subcutaneous, targeted complement component 5 (C5) inhibitor for gMG and is self-administered. In anti-AChR Ab+ gMG, complement C5 mediates damage to the neuromuscular junction (NMJ), leading to skeletal muscle weakness.
The FDA approval is based on results from the RAISE study (NCT04115293), which were published in The Lancet Neurology. RAISE was a phase 3 multicenter, randomized, double-blind, placebo-controlled study that assessed the efficacy, safety, and tolerability of Zilbrysq as a treatment for 174 adult participants with a diagnosis of anti-AChR Ab+ gMG. The participants were randomized 1:1 to receive either .3 mg/kg Zilbrysq or placebo as a once-daily subcutaneous injection. The primary outcome was change from baseline in participants' total score on the Myasthenia Gravis–Activities of Daily Living (MG-ADL) scale.
After 12 weeks, participants in the Zilbrysq group (n=86) showed a greater reduction in MG-ADL score compared with those in the placebo group (n=88), with a least squares mean difference of -2.09 (95% CI, -3.24 to -.95; P=.0004). The Zilbrysq group also showed a clinically significant reduction in the secondary outcome measure of Quantitative Myasthenia Gravis (QMG) score compared with the placebo group, with a least squares mean difference of -2.94 (95% CI, -4.39 to -1.49; P<.0001. Treatment-emergent adverse events (TEAEs) occurred in 77% of participants treated with Zilbrysq. The most common reported TEAEs were injection-site bruising, headache, diarrhea, and worsening of disease.
"Until now, people living with gMG have only had access to C5 therapy intravenously, which can be inconvenient and time consuming," said Iris Loew-Friedrich, Executive Vice-President and Chief Medical Officer at UCB. "Now, with the option of ZILBRYSQ, a self-administered once-daily, subcutaneous targeted complement C5 inhibitor, we hope a broad population of mild-to-severe adult patients with AChR-antibody-positive gMG will be able to have greater independence."
Zilbrysq's subcutaneous, self-administered injection method is intended to reduce the disruption of treatment on patients' lives compared with other C5 inhibitors which are administered by intravenous injection. Zilbrysq's label contains a Boxed Warning for serious meningococcal infections.