Eye Protein Biomarkers Show Potential for Precision Medicine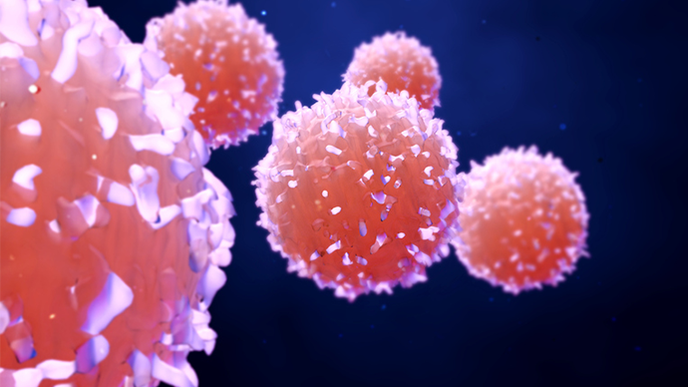 06/29/2021
Photo: Getty Images
Stanford researchers used liquid biopsies in patients with eye cancer to identify protein biomarkers that could enable precision medicine treatments in the future.
Minimally invasive liquid biopsies can reveal proteomic cancer biomarkers associated with metastatic disease earlier and safer than direct tumor biopsies, showing potential for precision medicine treatments, according to a recent study from Stanford University researchers published in Molecular Cancer.
Researchers studied 1,000 proteins from more than 30 patients with uveal melanoma, a rare form of eye cancer, and found that certain proteins in the eye can accurately predict the cancer's risk of metastasizing.
Uveal melanoma starts in the inner layer of the eye and can lead to metastatic disease, where cancer spreads to other areas of the body. There are no treatments for this type of cancer approved by the US Food and Drug Administration (FDA).
Currently, clinicians consider histopathologic or clinical risk factors when determining a patient's risk for developing metastatic disease. Gene expression analysis along with surgical tumor sampling can also improve diagnostic accuracy.
However, tumor biopsies present a risk of retinal detachment, and the procedure cannot be repeated. The minimally invasive liquid biopsies used by the study's researchers offer "real-time molecular assessment of the primary tumor," the study stated.
"Diagnostic vitrectomies are reproducible, repeatable, and carry a lower risk of adverse outcomes since they do not require invasion of the primary tumor. Serial fluid biopsies from the eye might allow prospective metastatic surveillance."
During the liquid biopsy, eye fluid is collected in less than ten minutes in the operating room, and researchers enter the information into an online database. The fluid can also be frozen and stored in a biorepository.
Liquid biopsies can identify protein biomarkers extracted from eye fluid near the tumor that carry important diagnostic information. This could eventually lead to individualized precision medicine treatments and therapies in the future, the study explained.
"This type of eye cancer is biologically and genetically different than skin melanoma, so treatments used for metastatic skin melanoma are not successful against it," explained Prithvi Mruthyunjaya, MD, one of the study's lead authors, in an announcement.
"Accurately identifying signals that are released near the tumor can help guide accurate diagnosis, identify the disease at the earliest stage, and, most importantly, lead to customized treatments."
The study's findings indicate that protein biomarkers can provide a more complete picture of the patient's eye cancer, while gene expression analysis cannot. In identifying the molecular signals found in the proteins, researchers can detect the disease at an earlier stage.
"We anticipate that fluid biopsies from the eye may supplement or replace the need for direct tumor biopsies by providing a potentially safer and more easily repeatable method to determine risk of metastasis in our patients," said Mruthyunjaya in the announcement.
The next steps include validating the study's findings with additional patients and establishing clinical trials to prove effectiveness. In addition, the researchers want to analyze protein changes in the eye and track these changes over a long period of time.
The potential to develop customized precision medicine treatments makes these findings especially noteworthy, as more researchers are discovering precision medicine's applications in cancer care.