Evaluation of SARS-CoV-2 IgG Antibody Reactivity in Patients with Systemic Lupus Erythematosus: Analysis of a Multi-Racial & Multi-Ethnic Cohort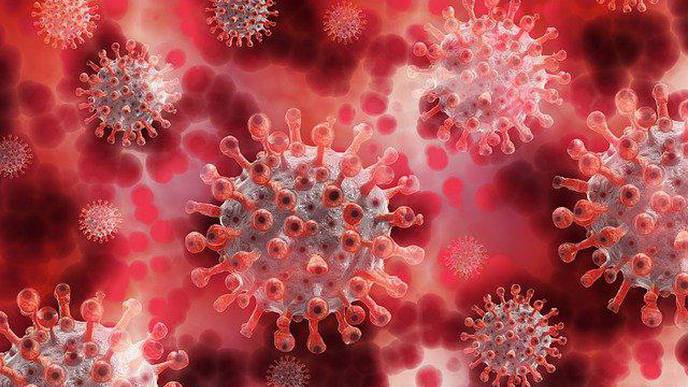 06/02/2021
Photo: Pixabay
Background
Patients with systemic lupus erythematosus (SLE) are at risk of developing COVID-19 due to underlying immune abnormalities and regular use of immunosuppressant medications. We aimed to evaluate the presence of SARS-CoV-2 IgG antibodies in patients with SLE with or without previous COVID-19-related symptoms or RT-PCR-confirmed SARS-CoV-2 infection.
Methods
For this analysis, we included patients with SLE from two cohorts based in New York City: the Web-based Assessment of Autoimmune, Immune-Mediated and Rheumatic Patients during the COVID-19 pandemic (WARCOV) study; and the NYU Lupus Cohort (a prospective registry of patients at NYU Langone Health and NYC Health + Hospitals/Bellevue). Patients in both cohorts were tested for SARS-CoV-2 IgG antibodies via commercially available immunoassays, processed through hospital or outpatient laboratories. Patients recruited from the NYU Lupus Cohort, referred from affiliated providers, or admitted to hospital with COVID-19 were tested for SARS-CoV-2 IgG antibodies as part of routine surveillance during follow-up clinical visits.
Findings
329 patients with SLE were included in this analysis, 146 from the WARCOV study and 183 from the NYU Lupus Cohort, and were tested for SARS-CoV-2 antibodies between April 29, 2020, and Feb 9, 2021. 309 (94%) were women and 91 (28%) were of Hispanic ethnicity. 51 (16%) of 329 patients had a positive SARS-CoV-2 IgG antibody test. Seropositive patients were more likely than seronegative patients to be Hispanic (24 [47%] of 51 vsz 67 [24%] of 278). Other demographic variables, SLE-specific factors, and immunosuppressant use were not associated with SARS-CoV-2 positivity. Of the 29 patients with COVID-19 previously confirmed by RT-PCR, 18 (62%) were on immunosuppressants; 24 (83%) of 29 patients tested positive for SARS-CoV-2 IgG antibodies. Of 17 patients who had symptoms of COVID-19 but negative concurrent RT-PCR testing, one (6%) developed an antibody response. Of 26 patients who had COVID-19-related symptoms but did not undergo RT-PCR testing, six (23%) developed an antibody response. Of 83 patients who had no symptoms of COVID-19 and no RT-PCR testing, four (5%) developed an antibody response. Among 36 patients who were initially SARS-CoV-2 IgG positive, the majority maintained reactivity serially (88% up to 10 weeks, 83% up to 20 weeks, and 80% up to 30 weeks). Seven (70%) of ten patients with confirmed COVID-19 had antibody positivity beyond 30 weeks from disease onset.
Interpretation
Most patients with SLE and confirmed COVID-19 were able to produce and maintain a serological response despite the use of a variety of immunosuppressants, providing reassurance about the efficacy and durability of humoral immunity and possible protection against re-infection with SARS-CoV-2.
Funding
National Institute of Arthritis and Musculoskeletal and Skin Diseases, National Institutes of Health, and Bloomberg Philanthropies COVID-19 Response Initiative Grant.