Editorial Addresses Clinician Burnout with Unifying Systems Medicine Model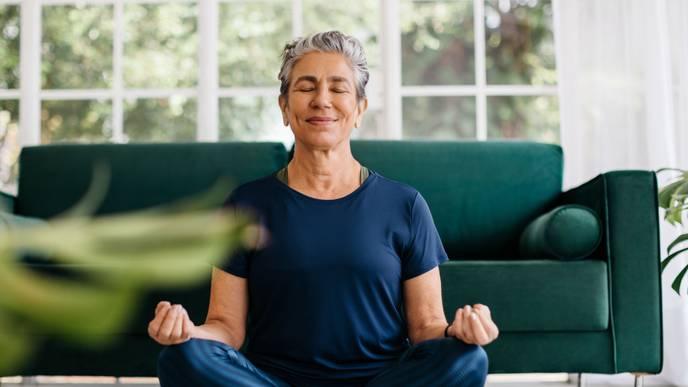 09/25/2023
 A new editorial published in the Heart and Mind journal proposes an innovative systems medicine approach to address the epidemic of clinician burnout and holistically improve clinician mental health and wellbeing (Heart and Mind: September 18, 2023. | DOI: 10.4103/hm.HM-D-23-00013, published ahead of print).
In the US and globally, clinician burnout has reached epidemic levels, with over 50% of physicians and healthcare providers reporting symptoms. Besides impairing quality of life, burnout increases risk of mental health disorders, cardiovascular disease and impaired patient care. Annual costs of physician burnout in the US alone are estimated at $4.6 billion.
"Healthcare provider burnout is a major threat to health care quality, patient outcomes, and the medical workforce," said Robert Schneider, MD, FACC, Dean of the College of Integrative Medicine at Maharishi International University, and senior author. "Urgent action is required to alleviate this crisis."
The new model incorporates biological, psychological, environmental and consciousness factors into an interconnected framework called the Connectome of Health. It emphasizes the role of Transcendental Meditation (TM) in enhancing resilience and preventing burnout and related mind-body conditions, such as cardiovascular disease.
"Transcendental Meditation allows the mind to experience a unique state of restful alertness, providing a buffer against the stresses of medical practice," explained Fred Travis, PhD, co-author and Director of the University's Center for Brain, Consciousness and Cognition.
The authors reviewed studies showing TM reduced symptoms of burnout, anxiety, depression, and PTSD in healthcare providers. "After two weeks, symptoms of depression and anxiety decreased nearly 45% while insomnia, emotional exhaustion, and well-being improved significantly. These changes became even more significant throughout the 3-month study," reported Mark Nestor, MD, PhD, lead investigator and Voluntary Professor at the University of Miami Miller School of Medicine. The Heart and Mind authors suggest that TM's benefits stem from unique neural mechanisms that counter the brain patterns underlying burnout and simultaneously balance interconnections between body, mind, environment and consciousness.
"This systems approach highlights the value of developing consciousness through meditation for cultivating mental, physical and social health in an integrative manner," said Tony Nader, MD, PhD co-author, and Director of the Dr. Tony Nader Institute. "It offers a new paradigm for preventing disease and promoting whole health."
The researchers call for continued investigation and application of this framework to tackle burnout and transform healthcare.  "By incorporating evidence-based meditation programs, we can create a new wellness model that supports clinicians' health and improves care for all," concluded Dr. Schneider.
---
---
Method of Research
Commentary/editorial
Subject of Research
People
Article Title
Addressing Clinician Burnout: A Unifying Systems Medicine Model with Meditation as a Heart‑mind Intervention
Article Publication Date
18-Sep-2023
COI Statement
The authors declare that they have no relevant financial conflicts of interest to disclose.
Disclaimer: AAAS and EurekAlert! are not responsible for the accuracy of news releases posted to EurekAlert! by contributing institutions or for the use of any information through the EurekAlert system.