Early Hemodialysis Initiation Linked with Increased Death Risk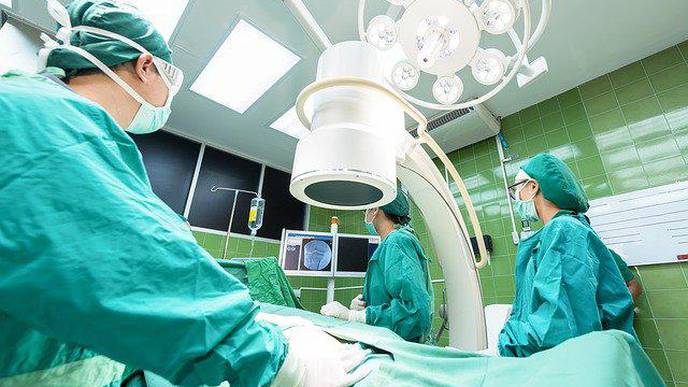 04/29/2021
Starting in-center hemodialysis (HD) early may increase all-cause and cardiovascular (CV) mortality risk, a new study confirms.
Although previous studies have reached similar conclusions, whether increased death risk was attributable to comorbidities or early HD initiation remained unclear. Further, the 2010 IDEAL trial found no differences in mortality based on timing of HD initiation.
For the current study, investigators led by Rajesh Mohandas, MD, of the University of Florida in Gainesville, used a propensity score weighted analysis of data from 676,196 adult patients in the US Renal Data System (USRDS) 2006 to 2014 to examine how the estimated glomerular filtration rate (eGFR) at HD initiation affects all-cause and CV mortality. They calculated eGFR using the modification of diet in renal disease (MDRD) formula and stratified patients into late (eGFR less than 8.7 mL/min/1.73 m2), intermediate (eGFR 8.7 or higher but less than 13.0 mL/min/1.73 m2), and early initiation (eGFR 13.0 mL/min/1.73 m2 or more) groups.
The risk for all-cause mortality was a significant 13% and 37% higher for the intermediate and early start groups, respectively, compared with the late start group, Dr. Mohandas' team reported in Hemodialysis International. CV mortality risk was increased by a significant 8% and 23%, respectively. It encompassed death due to myocardial infarction, atherosclerotic heart disease (ASHD), congestive heart failure (CHF), arrhythmia, valvular heart disease, cardiomyopathy, pericarditis, and cardiac tamponade.
In patients with cystic kidney disease, all-cause mortality was a significant 32% higher only in the early start group. CV mortality did not differ.
Death trends proved consistent in sensitivity analyses by age, gender, race, diabetes, CHF, and HD access type, the investigators reported.
Compared with their study, the IDEAL trial population was younger, had fewer comorbidities, and a different racial and ethnic makeup from the United States population, which could account for why IDEAL did not find an increased mortality risk with early HD initiation, according to the investigators.
The results of the IDEAL study influenced most clinical guidelines to recommend considering intensifying medical therapy prior to starting dialysis and to avoid arbitrary thresholds of eGFR at which dialysis is initiated, Dr. Mohandas' team stated. However, physician and patient preferences and socioeconomic factors play a role in the start of in-center HD. Some patients initiating HD at high eGFRs may have symptomatic uremia or volume overload, necessitating an earlier start.
These study findings, along with the results of the IDEAL study, support delaying the initiation of renal replacement therapy and avoiding arbitrary cutoffs of eGFR, the investigators concluded.