Doctors Considering Do-Not-Resuscitate Policy Changes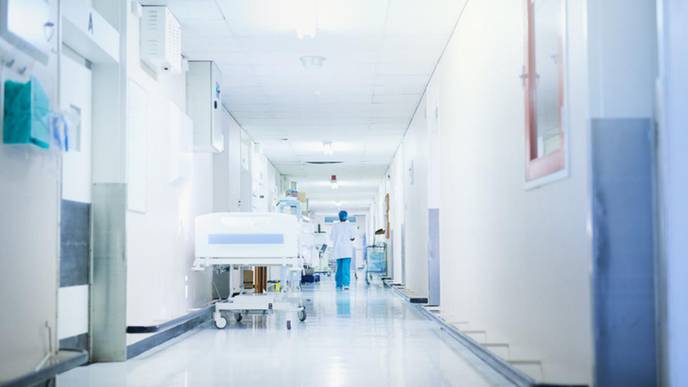 04/03/2020
Photo: Getty Images
As the coronavirus pandemic continues to sweep the United States, some hospitals are considering whether to make changes to policies and practices when it comes to do-not-resuscitate situations.
Such conversations come as hospitals brace for a surge of patients, despite dwindling supplies of personal protective equipment for doctors and ventilators for seriously ill patients.
A do-not-resuscitate order, also known as a DNR, is a medical order that tells health care professionals not to perform CPR if a patient stops breathing or their heart stops beating. It's an agreement that a doctor will write after discussion with a patient who agrees that this is what they want. If the patient isn't able to have such a discussion, the patient's family can make that choice.

Dr. Deborah Birx, White House coronavirus response coordinator, said during a briefing on Thursday the country doesn't need a blanket DNR for coronavirus patients.
"There is no situation in the United States right now that warrants that kind of discussion," Birx said. "You can be thinking about it in a hospital, certainly many hospitals talk about this on a daily basis, but to say that to the American people, to make the implication that when they need a hospital bed, it's not gonna be there, or when they need that ventilator it's not going to be there -- we don't have evidence of that right now."
But some worry that performing CPR on patients with COVID-19 can expose health care workers to the virus. With the shortage of personal protective equipment, this procedure could put them and other patients at risk.
"That's one of the big concerns: how likely is survival in a patient and what is the risk to the health care workers as a result of the resuscitation," CNN's Chief Medical Correspondent Dr. Sanjay Gupta said on New Day on Thursday morning.
"There's been these rumors that there were these blanket do-not-resuscitate orders. Hospitals that we've talked to said that that's not necessarily the case but they are having conversations with families early on," he said. "All of that is being discussed much earlier."
'Our Goal is to Have the Conversations Proactively'
Geisinger Health System, which includes 13 hospital campuses in New Jersey and Pennsylvania, confirmed to CNN in a written statement on Wednesday that conversations about whether to change DNR practices are taking place within its hospitals, but that "we do not plan to override patient or family wishes."