Data from Danish MS Registry Study Provide Patterns and Predictors for Conversion from RRMS to SPMS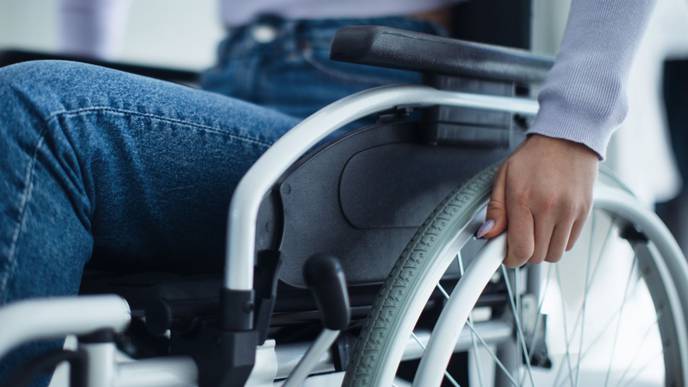 10/16/2023
Researchers analyzing data from the Danish Multiple Sclerosis Registry revealed patterns and predictors for conversion from relapsing-remitting multiple sclerosis (RRMS) to secondary progressive multiple sclerosis (SMPS). In all, 21.8% of people with relapsing-remitting multiple sclerosis (RRMS) transitioned to secondary progressive multiple sclerosis (SPMS) during the study period. Associations were found between conversion from RRMS to SPMS and a number of factors, including age, sex, disease duration, and disability level. The results of this study were presented at the 9th joint meeting of the European and American Committees for Treatment and Research in Multiple Sclerosis (ECTRIMS-ACTRIMS).
The population-based cohort study included adult participants diagnosed with RRMS between 2000 and 2010. Researchers observed these participants until 2022, recording conversions to SPMS and categorizing them as either relapsing SPMS (rSPMS) or non-relapsing SPMS (nrSPMS) based on whether relapse occurred within 2 years. During follow-up, participants could switch between the 2 categories.
During follow-up, 962 of 4413 participants (21.8%) converted to SPMS. Most conversions were to nrSPMS at first (n=729; 75.8%) and last (n=921; 95.7%) classification. Conversions to both rSPMS and nrSPMS were associated with:
Male sex
Older age at multiple sclerosis (MS) onset
Longer disease duration
Higher Expanded Disability Status Scale (EDSS) score
Higher annualized relapse rate (ARR)
When compared to participants with nrSPMS, participants with rSPMS at first classification were younger (mean: 47.9 vs 52.5 years), had shorter disease duration (mean: 12.7 vs 15.3 years), higher EDSS score (median: 5.0 vs 4.5), and higher ARR (0.54 vs 0.16; P<.0001) in the RRMS phase. Participants with rSPMS showed higher relative hazard (RH) for reaching each sustained EDSS milestone compared to those with nrSPMS. Conversion to nrSPMS was associated with lower ARR since onset of MS, while conversion to rSPMS was associated with cumulative number of relapses and distinct number of disease-modifying therapies (DMTs).
The study authors are from the Danish Multiple Sclerosis Registry, the Danish Multiple Sclerosis Center, and Sanofi.