COVID-19 'Superdodgers': Are They Real & Could Genetics Play a Role?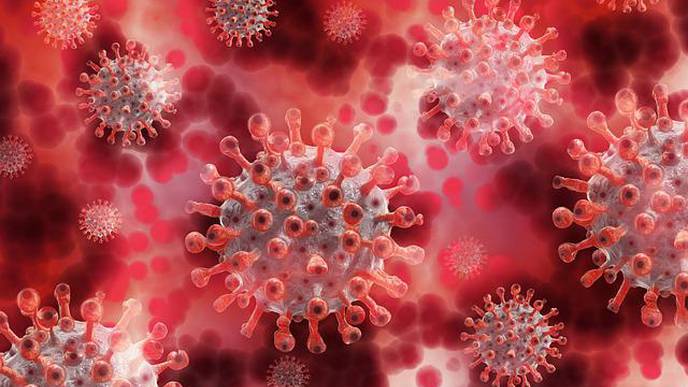 12/02/2022
Photo: Pixabay
COVID-19 "superdodgers" who've been exposed to the virus plenty, but never got sick.
The Centers for Disease Control and Prevention estimates nearly half the population has never caught the virus and some scientists are working to learn why.
At the University of California San Fransisco and Rockefeller University in New York, researchers are studying to see if genetics play a role.
Here in Milwaukee, at Marquette University, assistant professor Dr. Nilanjan Lodh studies human genetics and infectious disease.
"There might be something physiologically going on there, which is good to know." Lodh said.
He thinks physicians could use the genetic information for future medicine, he doesn't believe people are simply born with superdodger immune systems.
"Kind of like the course of your actions throughout your life, that helps the immunity build up slowly," Lodh said. "It's not like one-day stuff. You're acquiring that immunity over time."
Lodh said what we eat, how often we exercise, where we live, what viruses we've been exposed to all contribute to one's current immunity.
Dr. Mary Beth Graham works in the division of infectious disease at Froedtert and the Medical College of Wisconsin.
"I find this to be interesting science. I don't know that it turns into that we can make it translational," Graham said. "They're looking at people's HLA type to see, is there something about that HLA type which makes them more susceptible?"
HLA are proteins found on most human cells, used by the immune system to recognize which cells belong in the body and which do not.
Graham said she too has never gotten COVID-19, officially. Though she isn't sure if you can chalk it up to her genetics.
"You can't say with 100% assurance I've never seen the virus before, because the virus has been here for a couple of years," Graham said. "So what if I could have been exposed a few years ago? Would those antibodies still be prevalent?"
Graham also said testing genes is expensive and she doesn't see, when it comes to COVID-19, how it would help anyone.
"It is fascinating, but we can't go in and change our HLA type," Graham said. "It doesn't naturally lead into a new type of treatment."
Both researchers said picking up the virus, may be inevitable.
"Sometimes you might get COVID but you don't realize you have it," Lodh said.
So are there COVID-19 superdodgers out there? Nobody really knows for certain.
Doctors still say your best chance at avoiding serious or even fatal symptoms is to get vaccinated, but Dr. Graham and Dr. Lodh both said it's probably unlikely anyone will dodge COVID-19 forever.
"It's catchy," Graham said about the term 'superdodgers'.
"I probably don't believe people are really dodging stuff. This virus is mutating very rapidly, compared to any other virus that we know," Lodh said.
There is some additional certainty from our scientists.
As flu, RSV and other illnesses spread this winter, experts warn having those viruses will lower people's immunity.
Leaving everyone more vulnerable to COVID-19.