COVID-19 Pandemic Sees Abortion Rates in Insured Patients Decline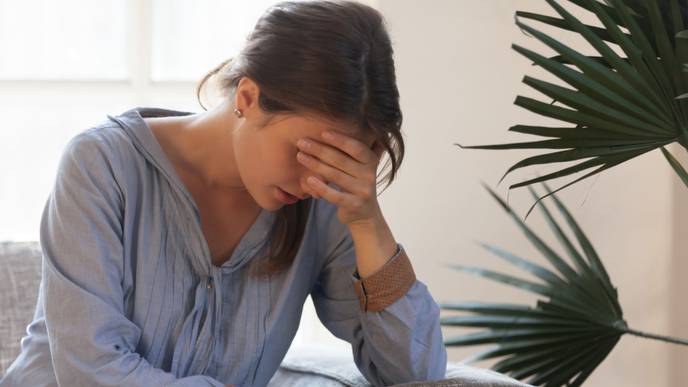 10/27/2023
Brigham researchers found that the COVID-19 pandemic was associated with a sharp reduction in surgical abortions for those with commercial health insurance with no concurrent increase in medical abortions
The COVID-19 pandemic has impacted surgical abortion rates in the United States. Medical abortions, which primarily consist of a combination of mifepristone and misoprostol, have also been affected by regulatory changes to the mifepristone dispensing requirements. A new study led by investigators from Brigham and Women's Hospital, a founding member of the Mass General Brigham healthcare system, found that the overall rate of commercially insured abortions declined by 14 percent after the onset of the pandemic, driven primarily by a decline in surgical abortions without a concurrent increase in medical abortions. Researchers found that the rate of surgical abortions did not rebound and remained below the pre-pandemic rate through June 2022. These results, published in Annals of Internal Medicine, could help shape future decisions from policy makers and insurance companies about access to abortion care.
"We found that even as other procedures were rebounding to pre-pandemic levels by the end of our study in June 2022, surgical abortions among the commercially insured population we studied remained low and thus total abortions also remained at a lower rate," said lead author Catherine S. Hwang, MD, MSPH, of the Division of Pharmacoepidemiology and Pharmacoeconomics.
Social distancing requirements during the COVID-19 pandemic led to the rise of telehealth appointments. Before the pandemic, the U.S. Food and Drug Administration (FDA) regulations required an in-person visit for mifepristone to be dispensed. This requirement was suspended temporarily during the peak of the pandemic, between July 2020 and January 2021. The FDA announced that the suspension would become permanent in April 2021, although the updated mifepristone dispensing rules were not finalized until January 2023.
Hwang and her co-authors performed a serial cross-sectional study using a national commercial claims database to estimate changes in abortion rates between January 2018 and June 2022. They identified monthly cohorts of reproductive-aged women between the ages of 15-44 years and calculated the number of surgical, as well as in-person and telehealth medical abortions, during this time period.
The investigators observed a total of 9,889 medical abortions and 7,623 surgical abortions during the study period. The rate of commercial insurance-reimbursed abortions decreased by 14% after the onset of the pandemic, driven by a 31% decline in the use of surgical abortions.
Despite the relaxation of in-person visit requirements, there was only a slight increase in the number of telehealth abortions during the pandemic, accounting for less than 4% of medical abortions per month during the study period. These results indicate that there was no major shift from in-person to telehealth abortion services during the pandemic, at least among abortions covered by private health insurance. The authors suggest that this might be due to a shift toward more patients paying for abortions out-of-pocket without insurance or confusion by patients and doctors about changing regulations causing a delay in adopting new measures.
The study only included claims reimbursed by commercial insurance, excluding abortions paid for out-of-pocket. Results are based on information about commercially insured patients, a population that may differ from Medicaid and uninsured populations. The study captured data from about 3% of reproductive-aged women in the United States and 1% of all abortions.
"An important next step will be to see how the recent Supreme Court's Dobbs v. Jackson decision affects abortion rates," said Hwang. "We also want to look at individual states that have more restrictive policies versus those that have more liberal policies around abortions and see how that may impact use of abortion services."
The authors also point out that increasing restrictions on abortion access might cause a shift towards women opting for self-pay or out-of-state procedures, which might raise further barriers for marginalized and underprivileged populations.
"Our findings suggest that expanding commercial insurance coverage for telehealth abortions could help improve access to abortion care," said corresponding author Benjamin N. Rome, MD, MPH, of the Division of Pharmacoepidemiology and Pharmacoeconomics. "We hope that policy makers and insurance companies take our data into consideration for future changes."
Disclosures: Disclosures can be viewed at www.acponline.org/authors/icmje/ConflictOfInterestForms.do?msNum¼M23-1609.
Funding: This work was supported by a T32 National Research Service Award from the Health Resources and Services Administration.
Paper cited: Hwang, Catherine S. et al. "Changes in Induced Medical and Procedural Abortion Rates in a Commercially Insured Population, 2018 to 2022" Ann Intern Med. doi:10.7326/M23-1609
/Public Release. This material from the originating organization/author(s) might be of the point-in-time nature, and edited for clarity, style and length. Mirage.News does not take institutional positions or sides, and all views, positions, and conclusions expressed herein are solely those of the author(s).View in full
here
.