CDC Vaccine Advisers Vote to Recommend First Maternal Vaccine to Protect Newborns from RSV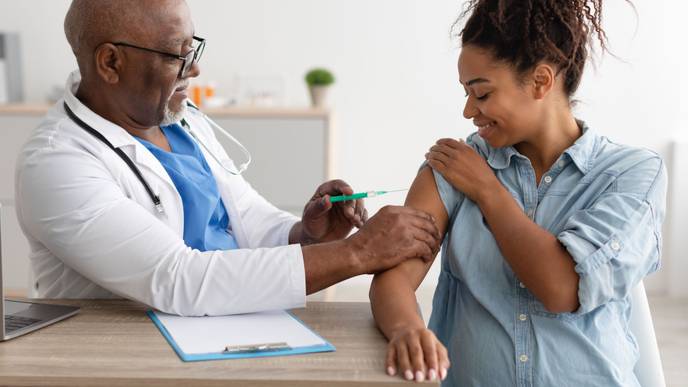 09/23/2023
CNN  — 
The US Centers for Disease Control and Prevention's independent vaccine advisers voted Friday to recommend a maternal vaccine created to protect newborns from respiratory syncytial virus, or RSV.
If the CDC recommends the vaccine, named Abrysvo, it will be the first vaccine available to protect newborns against RSV, which is the most common cause of hospitalizations among infants in the United States. Most children who are hospitalized with RSV have no underlying conditions.
The vote to recommend the vaccine was 11 to 1. The specific question advisers voted on was: "Maternal RSV vaccine is recommended for pregnant people during 32 through 36 weeks gestation, using seasonal administration, to prevent RSV lower respiratory tract infection in infants."
The vaccine, made by Pfizer, would be given in a single dose to pregnant people late in their pregnancy. The RSV season is typically September through January in most parts of the US. Mothers of infants born outside of RSV season would not get the vaccine, but a new RSV prevention antibody, called nirsevimab, would be recommended to protect those infants.
The committee also voted 11 to 1 on a resolution that would add the RSV vaccine in the Vaccines for Children program.
"Throughout my career, this has been a difficult disease with just supportive care treatment available, because there have been no options. So today is an exciting day," said committee member Dr. Katherine Poehling, professor of pediatrics and epidemiology and prevention, Wake Forest School of Medicine, who voted for the vaccine.
Studies show that the vaccine would provide infants protection against RSV lower respiratory tract disease and severe lower respiratory tract disease for at least the first six months of their lives.
This is a breaking news story and will be updated.