Binghamton Researchers Get FDA Approval for Drug to Treat World's Most Common Genetic Disease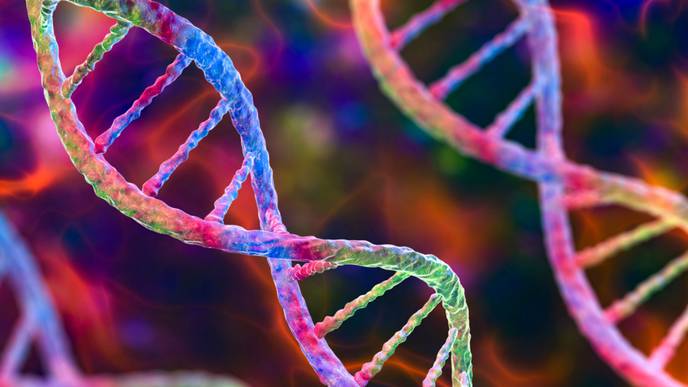 11/03/2023
A new drug developed by professors from the School of Pharmacy and Pharmaceutical Sciences at Binghamton University has received Food and Drug Administration (FDA) approval for the treatment of patients with Duchenne muscular dystrophy (DMD), a common genetic disease that mostly affects young boys.
DMD is the most common genetic disease. It leads to the loss of the dystrophin protein in muscle tissues, with progressive weakness and challenges with day-to-day activities. The DMD gene is the largest gene in the human genome, spanning 2,300,000 base pairs (letters of DNA code) on the X chromosome. Because the gene is on the X chromosome, mostly young boys are affected.
Kanneboyina Nagaraju, professor of pharmaceutical sciences and dean of the School of Pharmacy and Pharmaceutical Sciences; and Eric Hoffman, professor of pharmaceutical Sciences and associate dean of research and research development, have spent 13 years developing vamorolone.
"Agamree was designed to dissociate the benefit of the glucocorticoid class of drugs from some of the key side effects, such as bone and growth disturbances associated with these drugs," said Nagaraju." His laboratory tested vamorolone in mouse models of DMD over 10 years ago, which provided the pre-clinical data to advance the drug to human trials.
The FDA's approval follows a "CHMP positive opinion" announcement from the European Medicines Association (EMA), indicating that they anticipate approving this first 'dissociative steroidal anti-inflammatory' as the first drug receiving full approval for DMD in Europe.
Hoffman, who has been working on translational research on DMD since 1985, established the Cooperative International Neuromuscular Research Group (CINRG) to enable robust clinical trials in DMD. Vamorolone became one of the first drugs tested by the CINRG international clinical trial network. In a double-blind placebo-controlled trial in 121 DMD boys, ages 4 to 7, vamorolone was found to increase strength and mobility relative to placebo. The double-blind placebo-controlled clinical trial leading to regulatory approval was carried out at 32 academic hospitals in 11 countries.
Nagaraju and Hoffman have been close collaborators and friends since joining forces at Children's National Medical Center in Washington, D.C. Together with medicinal chemist John McCall, vice president for chemistry at ReveraGen, they launched the spinoff company ReveraGen BioPharma to take vamorolone through the drug development pathway.
"I originally proposed vamorolone as a membrane stabilizer to counter-act dystrophin deficiency in DMD patient muscle," said McCall. "As Raju, Eric and I learned more about vamorolone, however, we found it to be a dissociative steroid with multiple new structure/activity relationships compared to traditional glucocorticoid anti-inflammatories, and a strong candidate for moving into DMD clinical trials."
The team leveraged multiple sources of both government (US and EU) and non-profit foundation scientific and research support, effectively 'de-risking' vamorolone through extensive peer review at multiple steps over the drug development pathway.
"We are proud of the particularly robust pre-clinical and clinical research underlying the vamorolone drug approval," said Hoffman, "only made possible through international collaborative academic clinical networks."