At Least 12 Korean Drugmakers To Unveil Pipeline Developments at Annual ASCO Meeting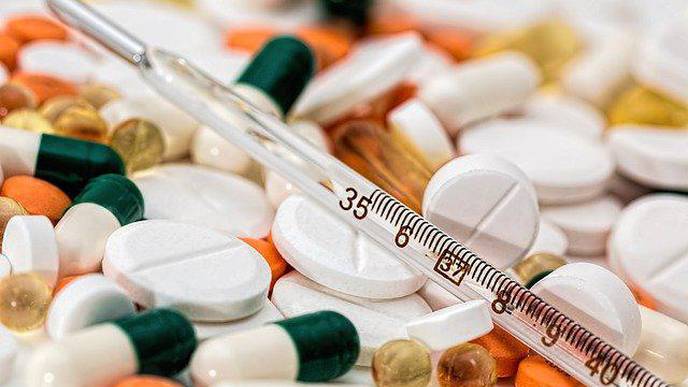 06/01/2021
Image: Pixabay
Despite the prolonging COVID-19 pandemic, 12 Korean biopharmaceutical companies will participate in the 2021 American Society of Clinical Oncology (ASCO) conference, the largest cancer meeting globally.
ASCO, which celebrates its 57th anniversary, will hold an online event from Friday to next Tuesday due to COVID-19. More than 500 pharmaceutical companies and 45,000 cancer physicians worldwide will take part in the annual meeting to share new R&D achievements and discuss the future direction of cancer treatment.
The conference provides Korean pharmaceutical firms with opportunities to share their latest research results and conclude licensing-out or partnership agreements with global giants.
Among Korean participants, Yuhan Corp. will likely draw the most attention, as the company recently received approval for Leclaza (ingredient: lazertinib), a drug targeting epidermal growth factor receptor (EGFR) T790M-mutated non-small-cell lung carcinoma (NSCLC), as the country's 31st novel drug in January.

The company will present two clinical trials during this year's conference on the co-administration of Leclaza and Janssen's anticancer drug amivantamab.

The trial, titled "amivantamab in combination with lazertinib for the treatment of osimertinib-relapsed, chemotherapy-naïve EGFR mutant (EGFRm) non-small cell lung cancer (NSCLC) and potential biomarkers for a response," will focus on the progress for patients with Tagrisso-resistant cancer. The other study, titled "CHRYSALIS-2: A phase 1/1b study of lazertinib as monotherapy and in combination with amivantamab in patients with EGFR-mutant NSCLC," will deal with patients with EGFR-mutated NSCLC.

Hanmi Pharmaceutical plans to announce the results of phase 1 clinical trial of co-administration of belvarafenib, an oral targeted anticancer drug, and cobimetinib, a mitogen-activated protein kinase (MEK) inhibitor developed by Exelixis and Genentech, in patients with neuroblastoma RAS viral (v-ras) oncogene homolog (NRAS)-mutant melanoma.

Hanmi began to export belvarafenib to Genentech in 2016.

Genexine plans to disclose the interim results of phase 2 clinical trial related to the combination therapy of its DNA vaccine GX-188E, treatment for cervical cancer, and MSD's immunotherapy, Keytruda.

Medpacto will present the clinical data on the safety and efficacy of a combination treatment of vactosertib and Keytruda in patients with microsatellite stable (MSS) metastatic colorectal cancer and a phase 2b clinical study on vactosertib in combination with pomalidomide in relapsed multiple myeloma.

NeoImmunetech will unveil the results of a phase 1b clinical trial of NT-I7 and Keytruda in patients with relapsed and refractory solid cancer and another study on using NT-I7 and chemoradiation, a standard treatment, for patients with high-grade gliomas (HGG).

Cellid is to release the results of a phase 2a clinical trial for BVAC-C, its cervical cancer immunotherapy vaccine. The vaccine is under follow-up in a phase 2a clinical trial for recurrent and metastatic cervical cancer. The company has observed cytokine and T-cell responses in all patient groups upon inoculation.

Besides, Korean artificial intelligence (AI)-based diagnostic companies, such as Lunit and Vuno, plan to unveil several study results in this year's ASCO.

Lunit will present a poster presentation on four research abstracts, including a representative study shows using Lunit Scope IO, an AI-based tissue analysis platform, can find biomarkers for various cancer treatments, including lung cancer.