Agamree Receives FDA Approval as First "Dissociative Steroidal Anti-Inflammatory" to Treat Duchenne Muscular Dystrophy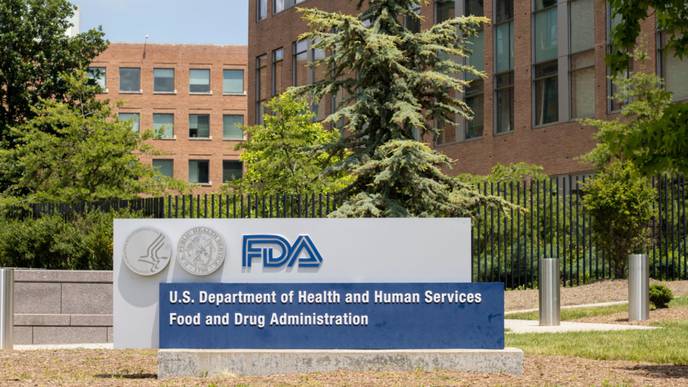 11/07/2023
Agamree (vamorolone; Catalyst Pharmaceuticals, Coral Gables, FL) has received Food and Drug Administration (FDA) approval as an oral suspension 40 mg/mL to treat Duchenne Muscular Dystrophy (DMD) in patients aged 2 years and older. Agamree was developed by Santhera Pharmaceuticals (Pratteln, Switzerland) and is a first-in-class medication that binds to the same receptors as corticosteroids and modifies their downstream activity.
The FDA approval was based on favorable efficacy and safety data from the phase 2b VISION-DMD clinical trial (NCT03439670). VISION-DMD was a randomized, double-blind, parallel group, placebo- and active-controlled study in 121 ambulatory male participants aged 4 to 7 years with diagnosis of DMD. Participants were randomized to receive daily oral doses of placebo, prednisone at .75 mg/kg, or Agamree at 2.0 mg/kg or 6.0 mg/kg. Agamree met the primary endpoint of the study at 24 weeks, with treated participants showing an improvement of .06 rises per second in the time to stand test (TTSTAND) velocity relative to placebo (95% CI, .02-.10; P=.002). Agamree also met its secondary endpoints, including TTSTAND velocity for the low-dose group, 6-minute walk test for the high- and low-dose group, and time to run/walk in 10 minutes test for the high-dose group. Compared to current standard-of-care corticosteroids, Agamree showed consistent efficacy data and a favorable safety and tolerability profile. Agamree showed further favorable TTSTAND velocity outcome data vs placebo at 48 weeks in the open-label portion of VISION-DMD, which included 121 male participants diagnosed with DMD.
According to a statement made by Pat Furlong, President and CEO of Parent Project Muscular Dystrophy, "This new drug approval gives Duchenne patients and their families one more reason for hope. Vamorolone has the potential to be an alternative steroid with a better tolerability profile addressing an important unmet medical need for patients."
Santhera Pharmaceuticals supported the FDA approval process for Agamree, which will be commercialized exclusively by Catalyst Pharmaceuticals in the United States. The product is expected to launch in the first quarter of 2024.