Acknowledging Its 'White Patriarchy' & Racist Past, the AMA Pledges to Dismantle Causes of Health Inequities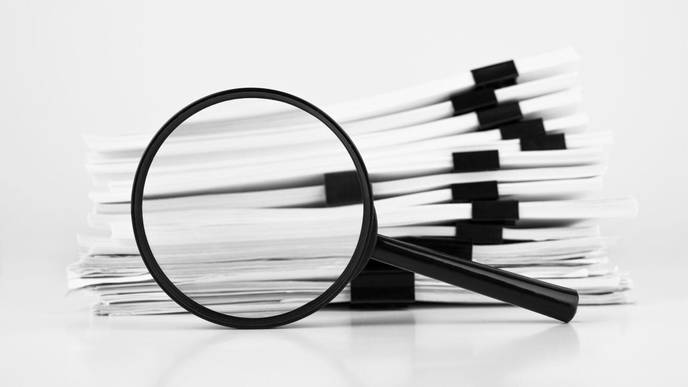 06/04/2021
Photo: Adobe
Saying it needs to "pivot from ambivalence to urgent action" and hold itself accountable for deeply embedded health inequities, the American Medical Association has vowed in a new strategic plan to use its influence as one of the world's most powerful medical organizations to fight and dismantle white supremacy and racism in the U.S. health care system — and within its own walls.
The 83-page report on racial justice and health equity, which is the culmination of two years of work and was scheduled to be released on Wednesday, was obtained by STAT and has now been released by the AMA. By pledging to ground all of the AMA's work in racial justice, the plan marks a major change for a 174-year-old organization marred by a racist history of excluding Black physicians for more than a century. More recently, critics say the AMA, which the report describes as "rooted in white patriarchy and affluent supremacy," has paid scant attention to how racism has affected medicine and caused detrimental health outcomes for many communities of color, as the ongoing pandemic has sharply delineated.
The AMA catalogs in detail many of the ways it has excluded Black, brown, and Native physicians, espoused racism, and harmed people of color its members take an oath to not harm, and the report serves as a reckoning — with its racist past and its refusal to engage with many of the issues now roiling medicine and the country at large. The AMA is the largest trade and lobbying organization of U.S. doctors; its membership includes some 270,000 physicians and medical students.
"We cannot deny that AMA's silence has … contributed to and had a negative impact on historically marginalized and minoritized communities," the report says, adding, "As a national leader in health care, it is incumbent on us to lean into our influence and play a more prominent role in the current national reckoning on equity and justice."
The report is heavily educational — it includes a primer on equity full of definitions, "to make sure it met the medical community where they are at and to move them along," said Aletha Maybank, the AMA's chief health equity officer, who started work on the report soon after she was appointed in 2019. "It goes beyond the typical strategic plan. It goes to the roots of why these inequities exist in the first place."
It includes a long list of troubling actions taken by the AMA that were unearthed by its archives team, with some being revealed publicly for the first time in the report. "Some of them were new to me," Maybank told STAT. "No organization can do this antiracism work without looking at their own past."
The vile and painful episodes described in the report include the AMA publishing an 1849 state medical association policy that called for "'irregular-bred pretenders,' like 'Indian Doctors,' to be considered illegal practitioners"; then-AMA president Alfred Stillé calling women inferior to men in all respects in 1871; AMA's president from the late 1870s, J. Marion Sims, practicing vaginal surgeries on enslaved women without anesthesia; the AMA-supported Flexner Report leading to the closure of many Black and female-only medical schools; the Journal of the American Medical Association supporting the Chinese Exclusion Act; and references to diseases caused by "Jew peddlers" in official AMA documents. The report also calls out the AMA's "longstanding archival silence," a willful disregard of the organization's documented history that resulted in an inaccurate representation of its past.
It's not all ancient history, though. The association was pilloried earlier this year for a podcast produced by its flagship medical journal, JAMA, in which the host questioned the existence of structural racism and suggested the term racism "might be hurting us." And a subsequent JAMA promotional tweet said "no physician is racist." As the report itself notes, its release comes "in the aftermath of our own journal's egregious, harmful error and failure in posting a podcast denying structural racism; keeping old wounds open while new ones form."
While the report mentions the podcast, it is not a direct result of that controversy. The work for the report began in 2019 when the AMA launched its Center for Health Equity and hired Maybank to run it. The document outlines a three-year road map for action, including implementing antiracist strategies throughout the AMA, building alliances with marginalized physicians of color, and helping physicians work to dismantle "upstream" root causes of inequities. "Embedding equity is an all-hands-on-deck effort," AMA CEO James Madara said in a statement.
Physicians who have sharply criticized the AMA over issues of race in the past and were asked by STAT to review the report said their feelings were mixed, but the report was definitely a step in the right direction. One physician who asked that their name not be used said that more change is needed than what is listed in the report, but that they took comfort in seeing that the AMA was beginning to seriously tackle issues of race.
Others were more critical. "While it's thoughtful and earnest, I think it's lacking in targets, timelines, and teeth," said Raymond Givens, a cardiologist at Columbia University Irving Medical Center who has been outspoken about the lack of diversity at the AMA's suite of medical journals. He said he was disappointed the report focused so much on diversity training, something he is skeptical does much to cause change, and said there should be more of a focus on increasing actual diversity at the AMA, at journals, and in medicine. The report does set increasing diversity at the journals and within the AMA as a goal, but Givens said the targets in the report were "remarkably weak and nonspecific" given how clearly the diversity deficits at the journals have been established.
"While there's discussion about truth, reconciliation, racial healing, and transformation, there's no discussion about the specific debt AMA owes in light of the damage it has caused with its historic policies and its more recent refusal to step in and move beyond sloganeering and advocacy to being a bully for social justice," Givens said. "What's needed is a big, bold, aggressive, heavily endowed, and disruptive approach — a Marshall Plan for health equity. I'm still waiting for that."
Givens added there was no specific plan to address the fact that JAMA and other medical journals overseen by the AMA have been criticized for repeatedly refusing to publish or downplaying research on the impact of systemic racism on health and were staffed by largely white editorial boards.
Maybank acknowledged the document was not complete or finished and would change and evolve over time. "We do think it's a strong foundation," she said.
In a statement, AMA President-elect Gerald Harmon acknowledged his organization has much work ahead, calling the report "a step forward in a much longer journey." Other actions the organization vowed to take include working to ensure that AI technology used in medicine is free from biased algorithms, trying to boost the low number of Black, Latinx, and Indigenous students who enter — and also lead — medical schools, and acknowledging the past harms caused by racism at the AMA and other medical institutions.
The AMA apologized publicly for its past exclusion of Black physicians in 2008. In recent years, it has moved to acknowledge structural racism as a public health issue, clearly stated that race is a cultural and not biological construct, removed the name of AMA founder and acknowledged racist Nathan Davis from an annual award and display, and invested $6 million to close the health gap in neighborhoods on the West Side of Chicago, where residents live up to 14 years less than those who live downtown, where the AMA is headquartered.
While the report focused largely on issues of race, the organization said its quest for equity extended to women, the LGBTQ+ community, and people who are disabled, groups that have also experienced a history of harm and discrimination in medical settings. The report said increasing access to care by removing obstacles such as discrimination would lead to better health for individuals and the nation as a whole.
Maybank said the organization vowed to analyze the structures, systems, policies, and practices that had allowed systemic racism to cause harm both within her organization and beyond, saying the issue was urgent. She said the AMA had provided the resources needed to create the report and that it pushed forward work to address racism that was already in place before she arrived. "When I came to this job, there was so much demand for doing this work, from the staff and membership," she said. "The majority of folks were ready for this."